A Better Cherriots
Cherriots is working to provide better bus service in Salem-Keizer and the region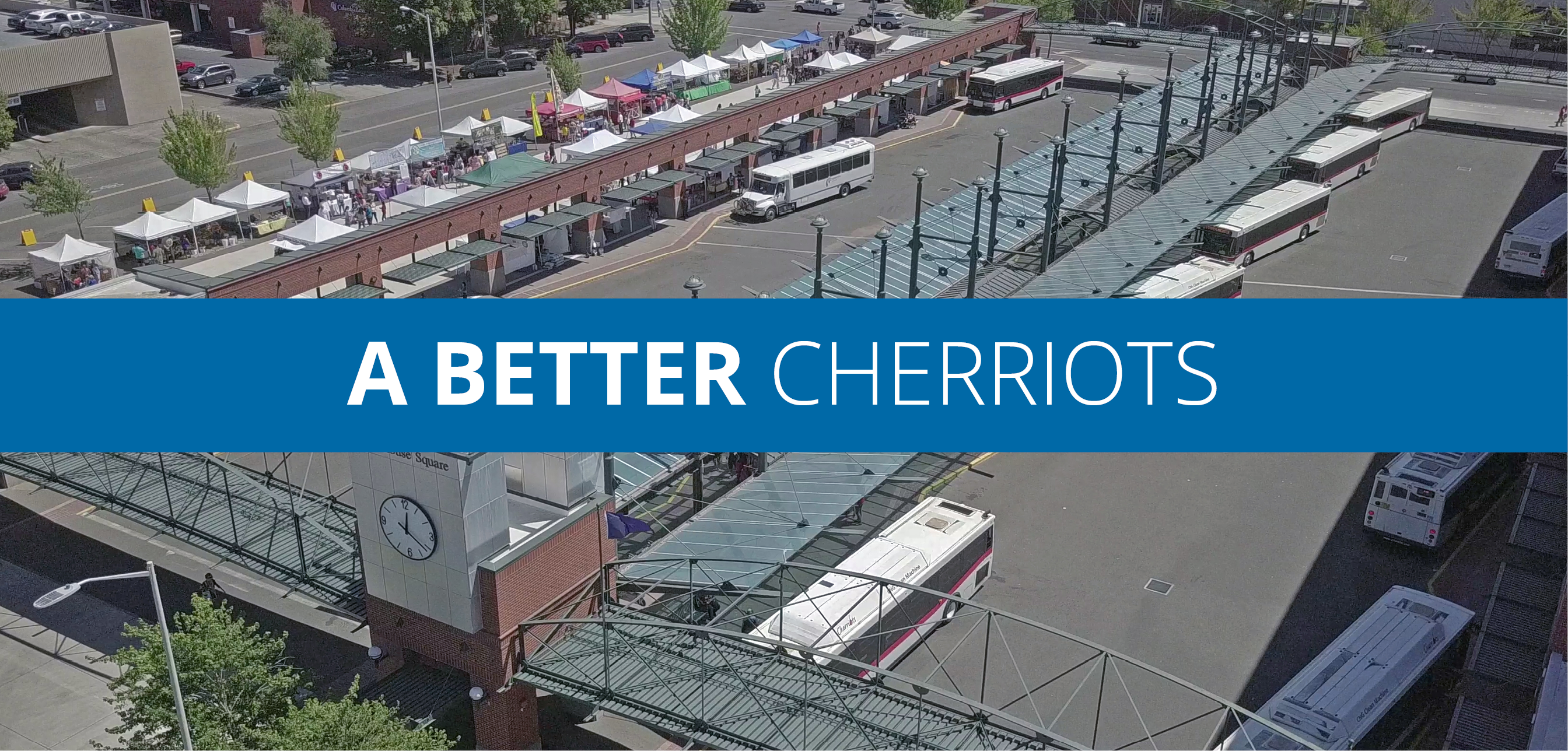 It's time for A Better Cherriots. As the project name suggests, Cherriots is working to provide better bus service in Salem-Keizer and the surrounding region. With the passage of Oregon House Bill 2017 (HB 2017), Cherriots will be getting more resources in 2019 to provide a major expansion in service and address other longstanding needs.
Tap a button below to jump to a section outlining the history of these improvements: 
As we've been waiting for funding to add service, we have been making improvements for our riders over the past 18 months. Follow the links below to learn more about these changes:
Fare Proposal Outreach - May and June 2018
Every two years, Cherriots staff are tasked by the Board of Directors to evaluate the current fare structure. Cherriots staff created a fare proposal and presented it to the public in May and June 2018 to gather rider input. The goals were to:
1. Help families and low-income riders
2.  Simplify fare structure
3.  Facilitate transfers between local and regional buses
4.  Encourage youth to ride
5.  Ensure fare structure is equitable
During the public engagement period, we hosted a number of events to give people more details about our proposal, give them a chance to ask questions of the staff, and offer their feedback in person. These events were held at the Downtown Transit Center, Keizer Transit Center, and Chemeketa Community College.
We brought the public feedback to the Statewide Transportation Improvement Fund Advisory Committee for them to read and discuss. Their recommendations were included in the application we submitted on November 1, 2018 for STIF dollars. The last draft of the plan will go to the Cherriots Board of Directors in the coming months for final approval. We'll post that plan as soon as it's complete.
Service Proposal 2018-2019
Based on the results of the November 2017 needs assessment, staff have developed a service proposal with proposed changes in September 2018 and September 2019. You can read the full proposal, which includes maps of routes running on the weekends, by clicking below: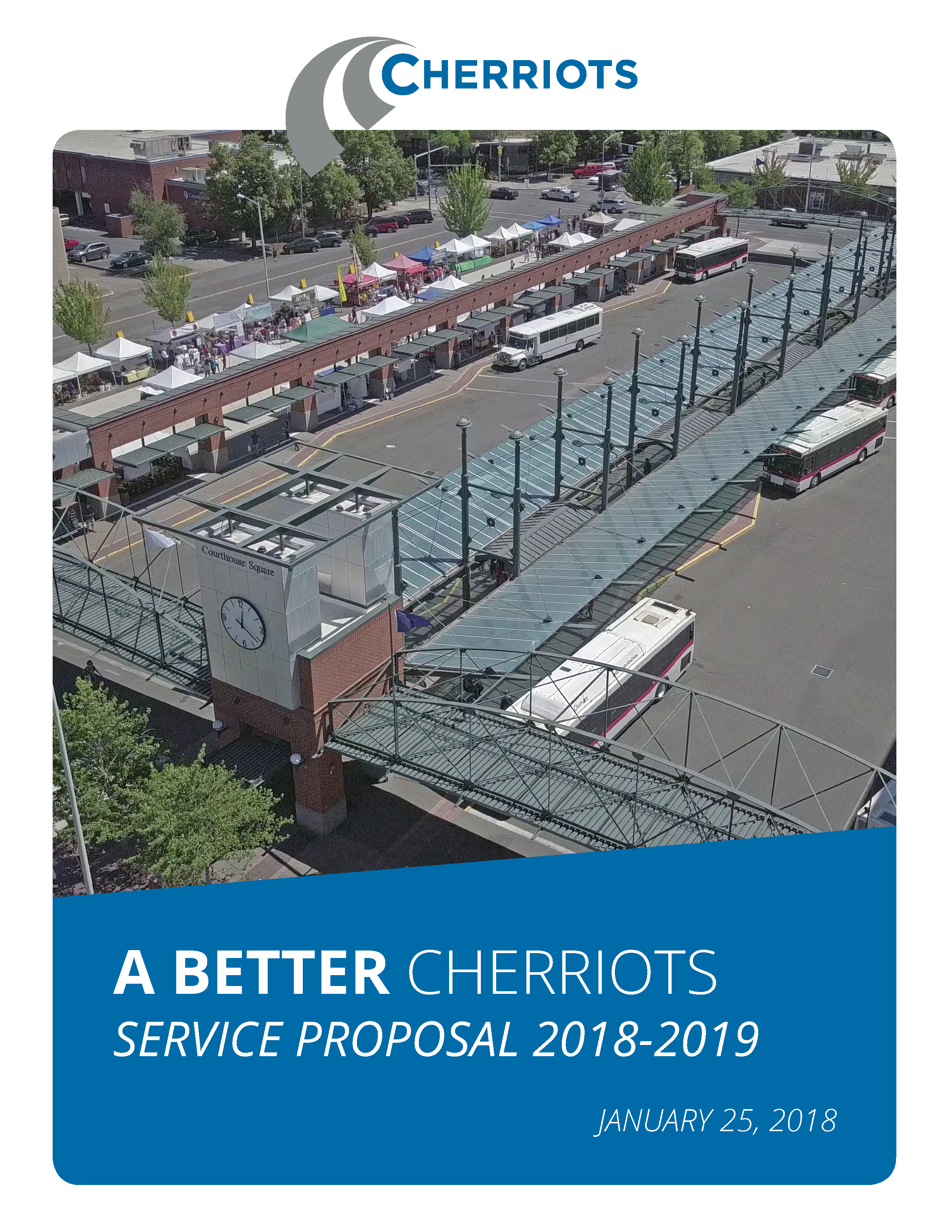 Public Engagement - February and March 2018
We reached out to the public in February and March for input on our proposal and received a great response. We held open houses and information events at locations like the Downtown Transit Center, Broadway Coffeehouse, Chemeketa Community College, Center 50+, and many others. Staff walked through the proposal with attendees, answered questions, and received feedback. We'll use that feedback to make adjustments to the proposal. Read the report on our findings by clicking below: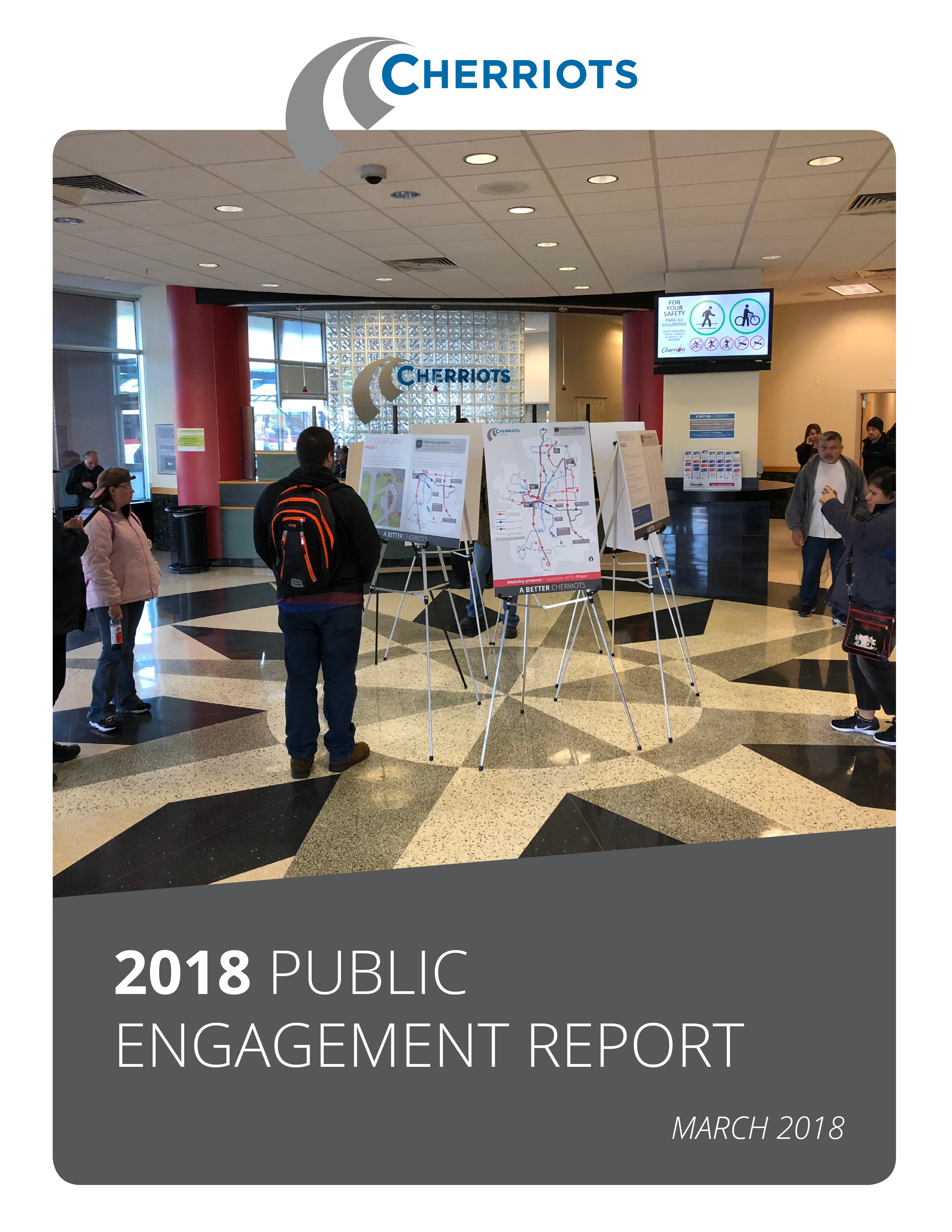 Needs Assessment - November 2017
In November 2017, Cherriots staff conducted a needs assessment. In addition to analyzing shifts in population and travel demand, staff conducted a rider and community survey and a survey of Cherriots frontline employees—those who interact directly with riders on a daily basis. This report can be found by clicking below: