Newsletter
Stay up-to-date with all of our projects and events by reading our newsletter, Cherriots Trip Choice Navigator. Sign up to have it sent directly to your email inbox every quarter by contacting us at tripchoice@cherriots.org.
Poster Contest
Each year Cherriots Trip Choice hosts a poster contest for Marion, Polk, and Yamhill County middle and high school students in order to educate them about transportation options and healthy lifestyles. Students are given a transportation-related theme and asked to create a poster highlighting the many modes of travel, other than driving alone, that may be used to navigate their community.
We received over 350 entries from 15 area junior and high schools for this year's annual Cherriots Poster Contest. The theme, "World Car Free Day," inspired students to envision what our community could look like if we traded personal automobile travel in favor of other options. It comes as no surprise that transit was featured in many of the posters, including the two 1st place winners. Biking and walking were popular modes depicted, as well as some less-seen choices, like hot air balloons, llamas, and hoverboards.
For the first time in the history of the contest, all three winners from the high school category came from the same school: Sprague. With the ability to place ads on our beautiful new buses, Trip Choice took the opportunity to feature all three winning posters on a bus. We drove the bus to an assembly at Sprague High School where the artists and their classmates were able to view the artwork in a fun and memorable manner. That bus is now traveling Route 21, so keep an eye out for it.
Houck Middle School submitted one poster and it just happened to win 1st place. The 2nd place poster came from Talmadge and 3rd place was from Silverton Middle School. Four honorable mentions were recognized, one from Judson and three from Talmadge.
All the winning artwork will be used in the 2020 Cherriots desk calendar. It was also displayed at the Young Artists' Showcase at the Bush Barn Art Center, through our partnership with the Salem Art Association.
Each of the 1st place winners received a new bicycle from Santiam Bikes, 2nd and 3rd place winners earned Craft Warehouse gift certificates, and all the honorable mentions got Trip Choice messenger bags filled with goodies. Every student that submitted work also received some cool Trip Choice sunglasses.
In recognition of the teachers of winning students, Trip Choice presented checks to be used for school supplies to each school that had placing artwork.
If you would like a copy of the 2020 calendar featuring the latest student winners, email tripchoice@cherriots.org.
Here are this year's winning posters: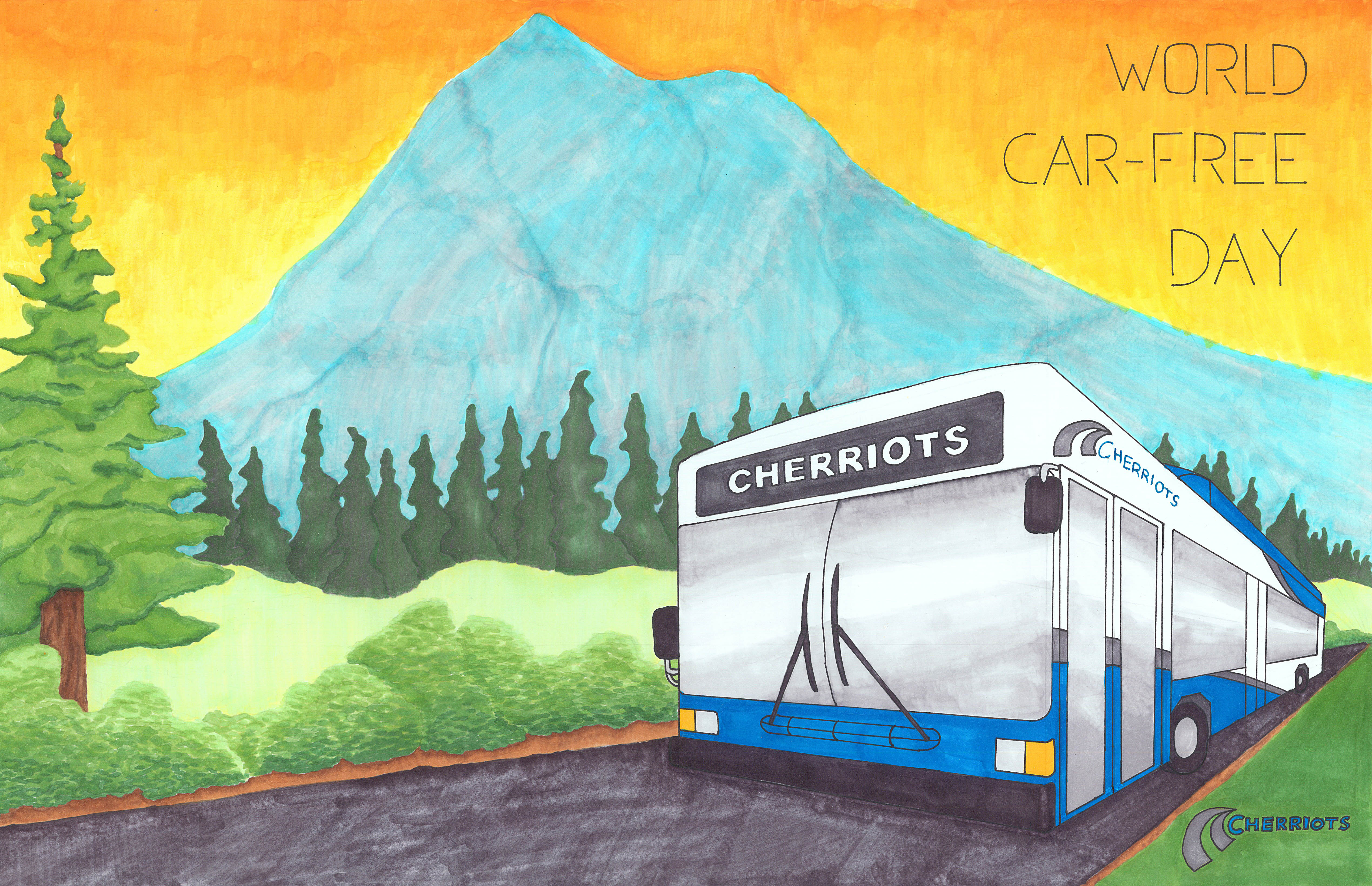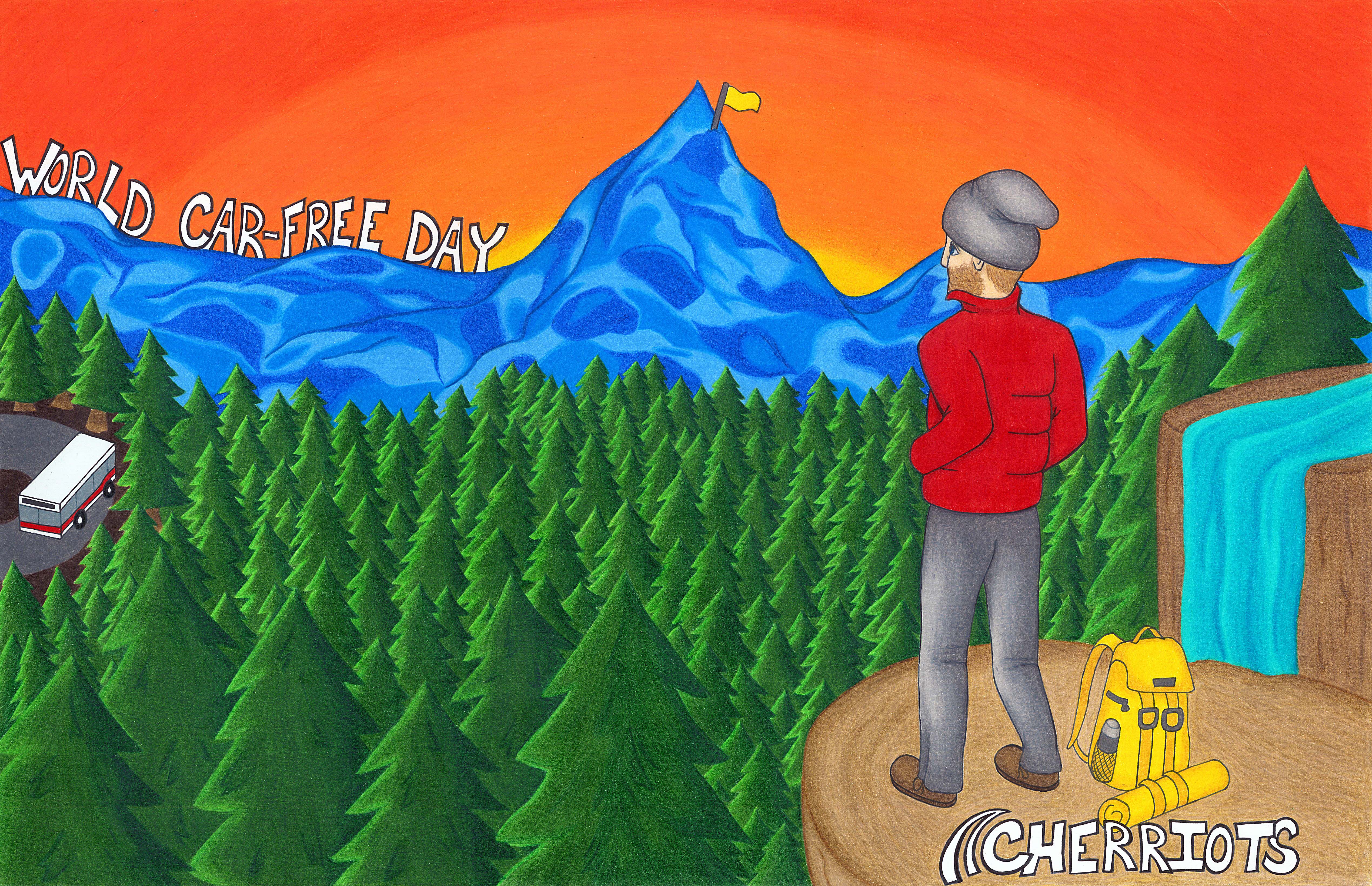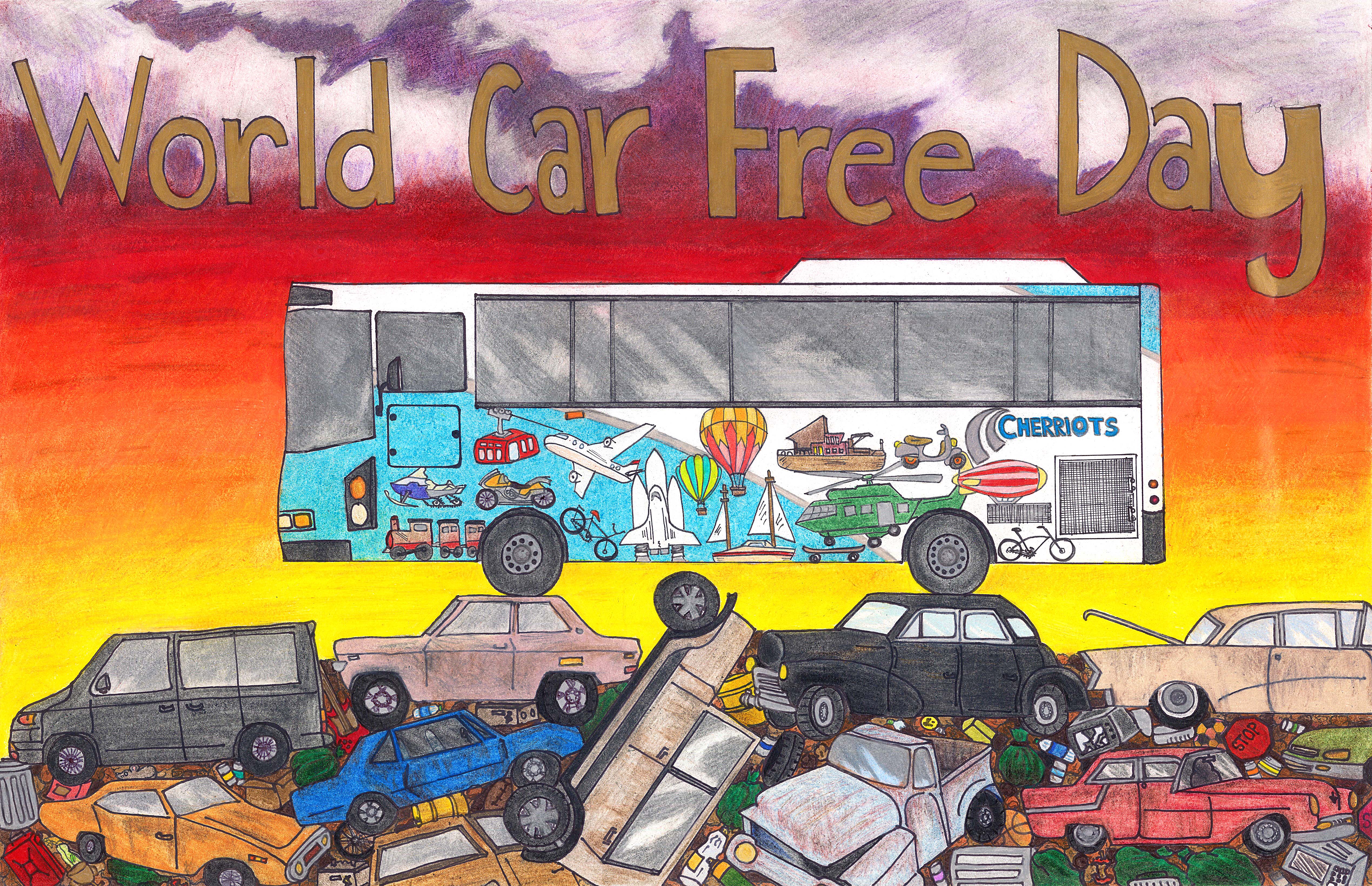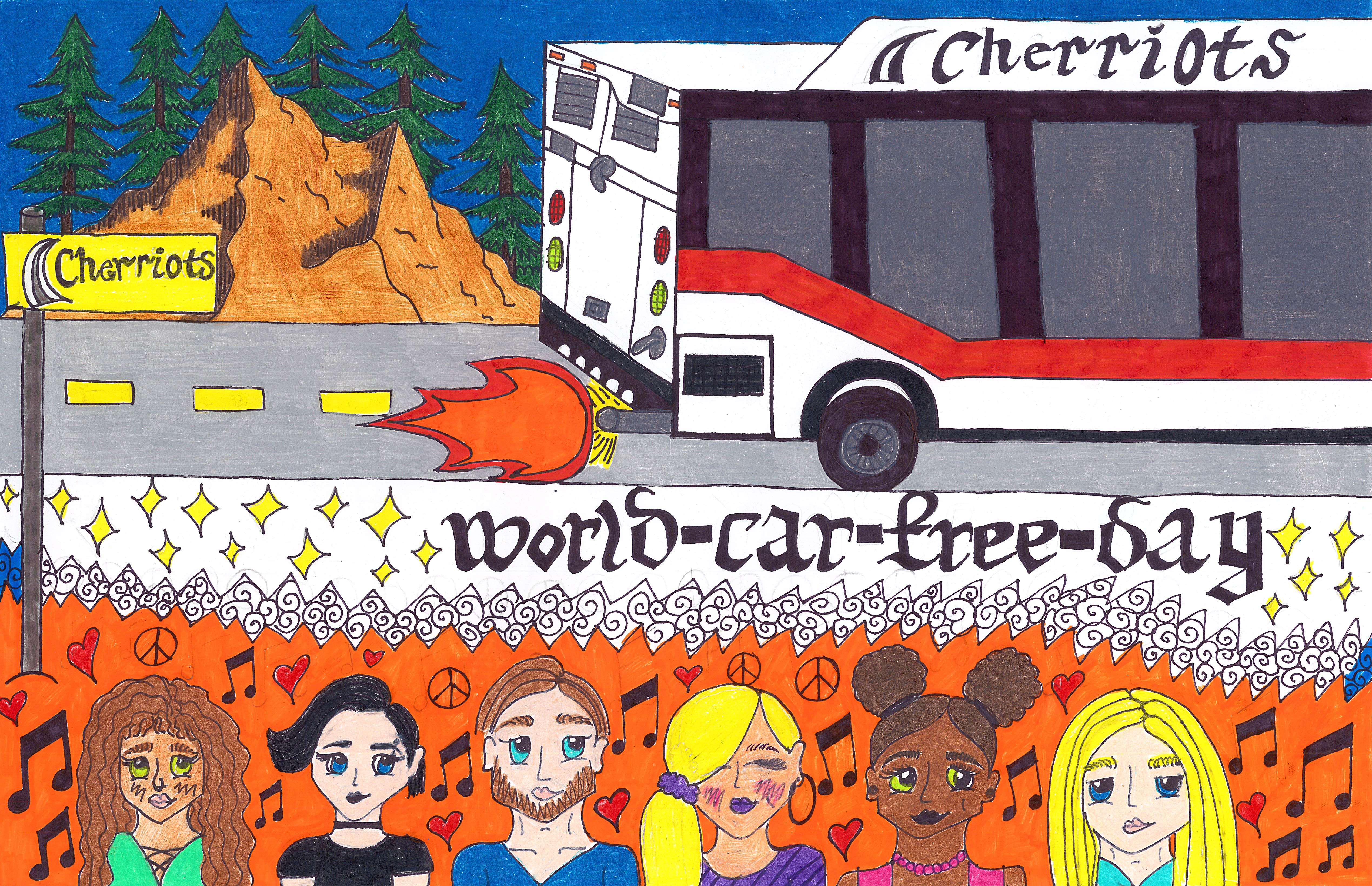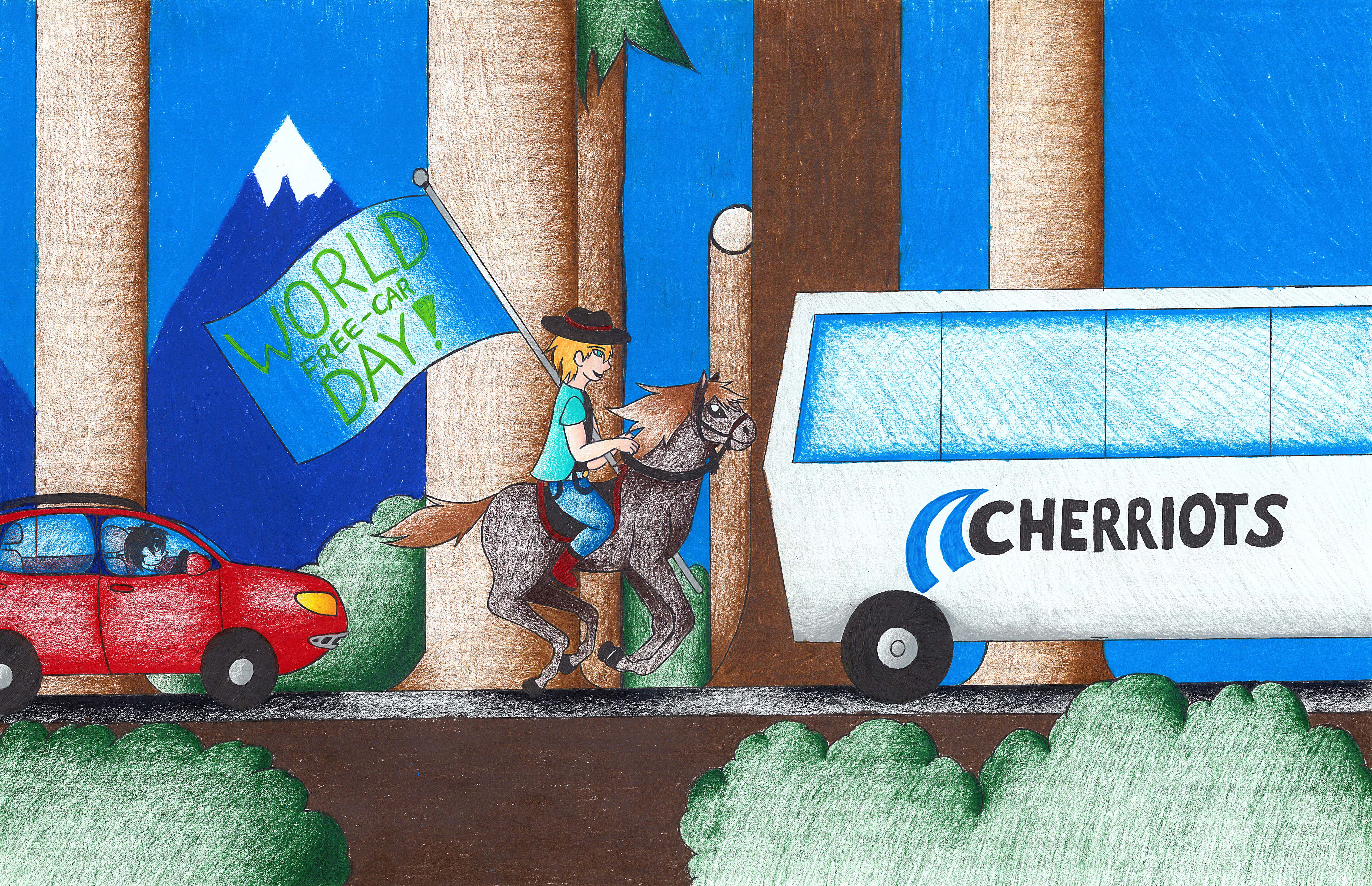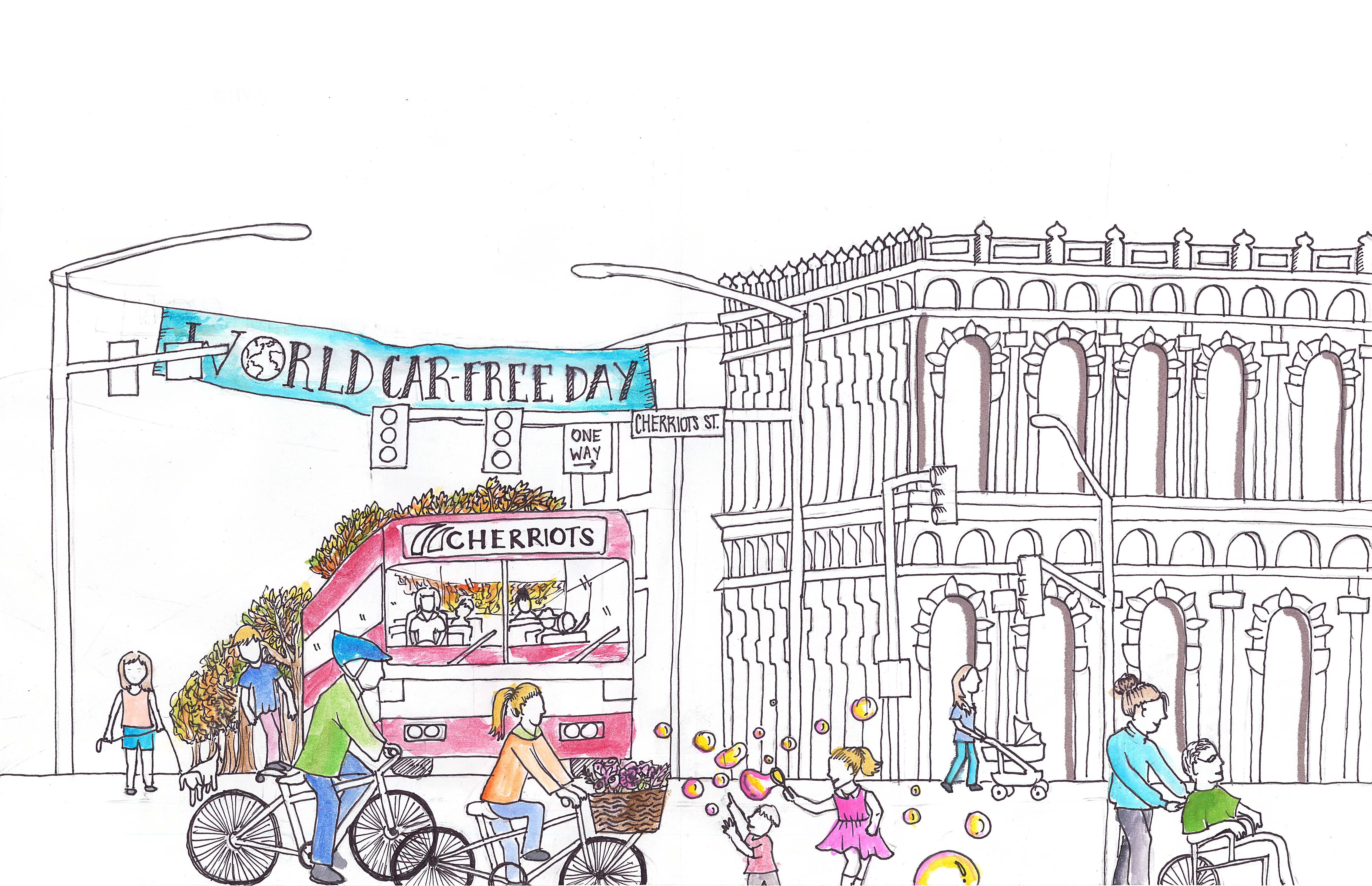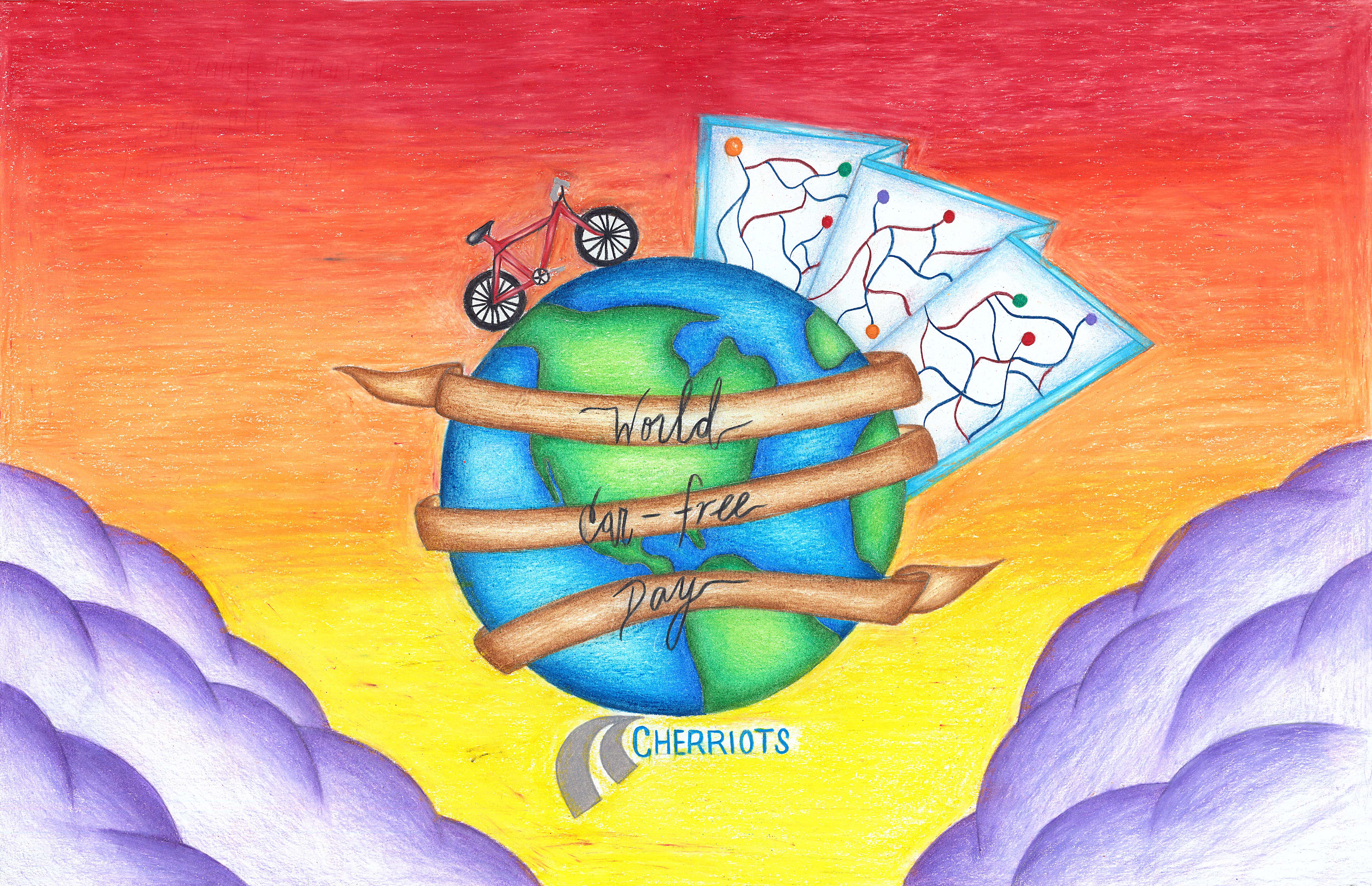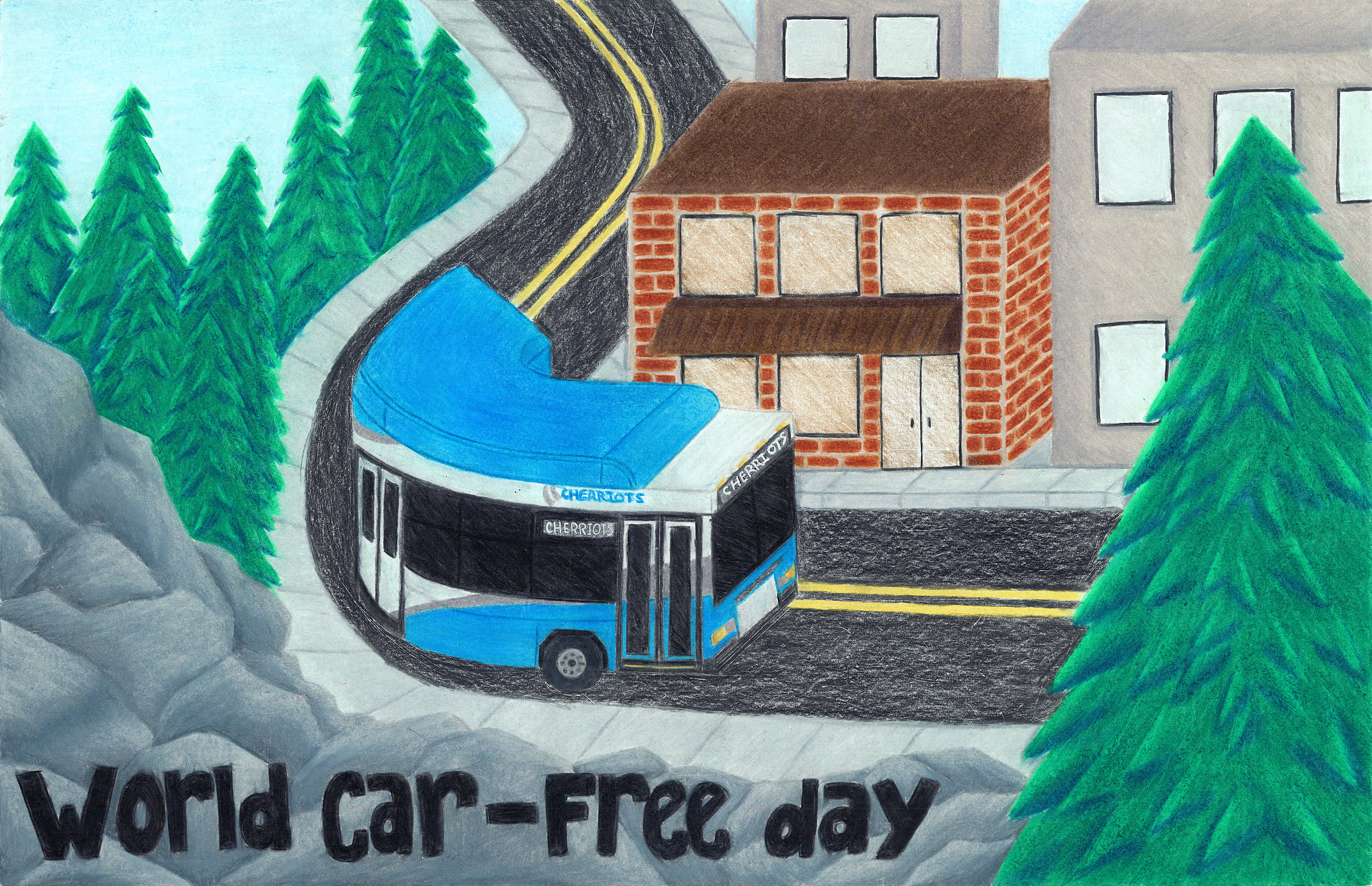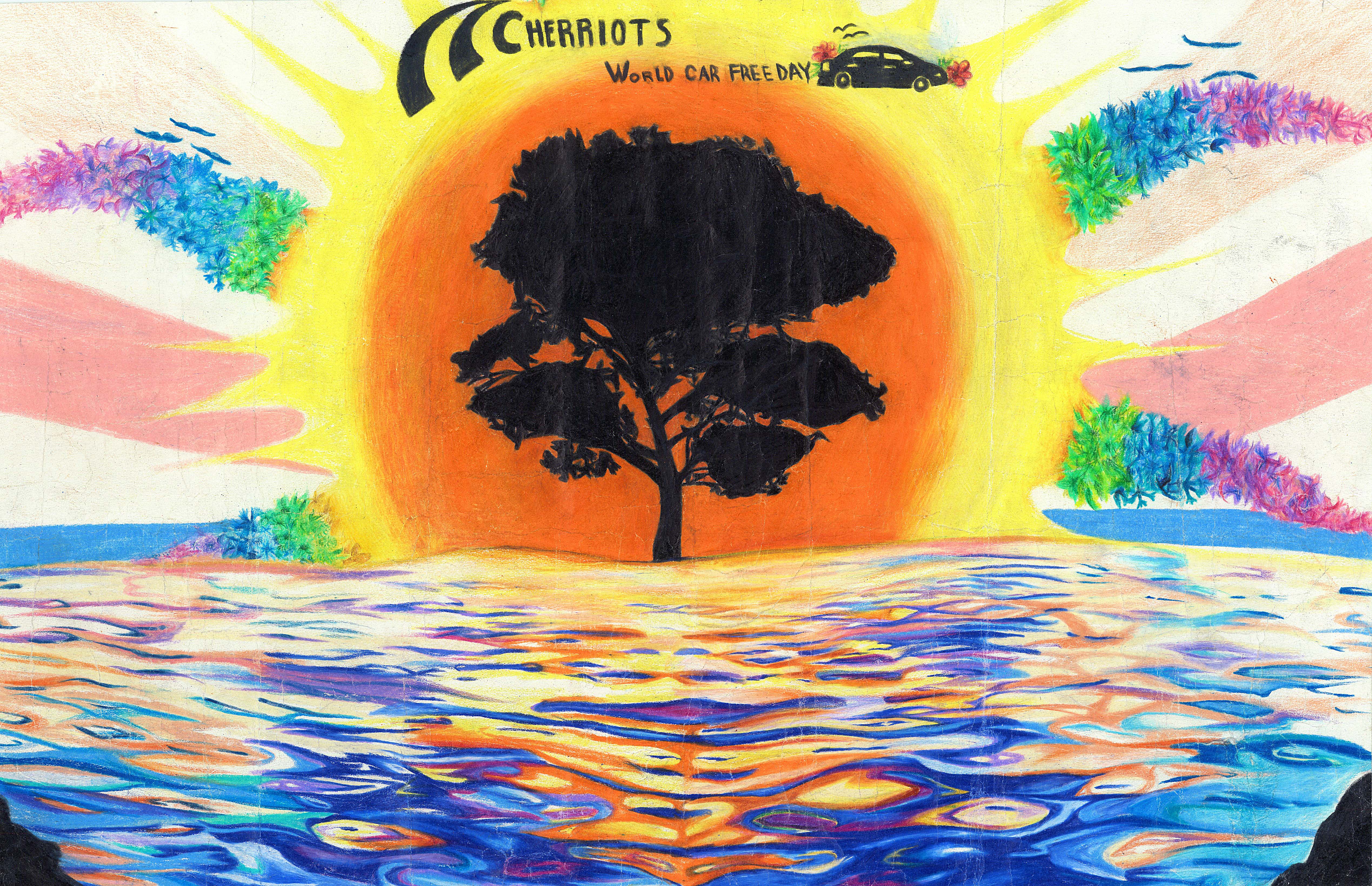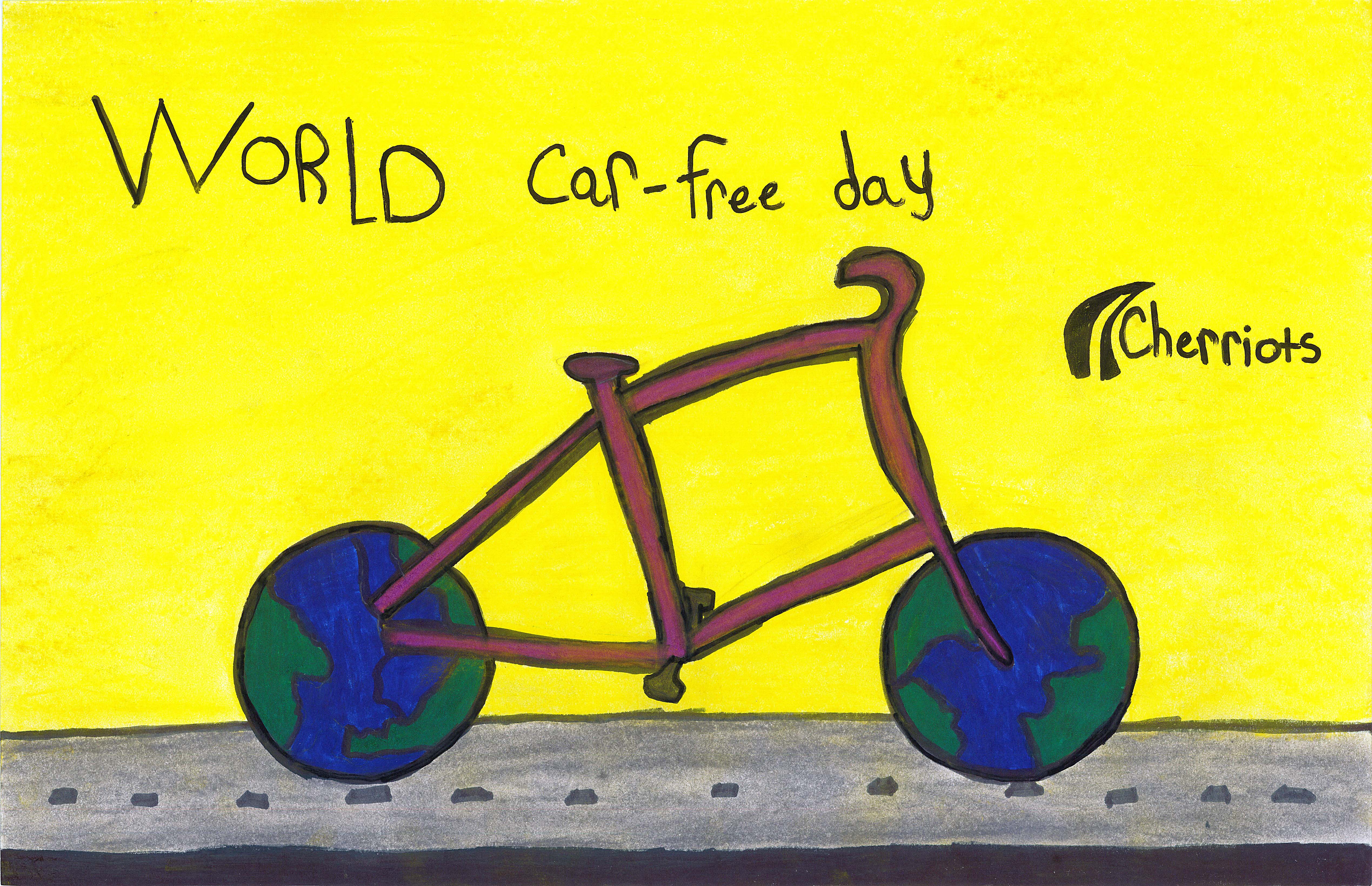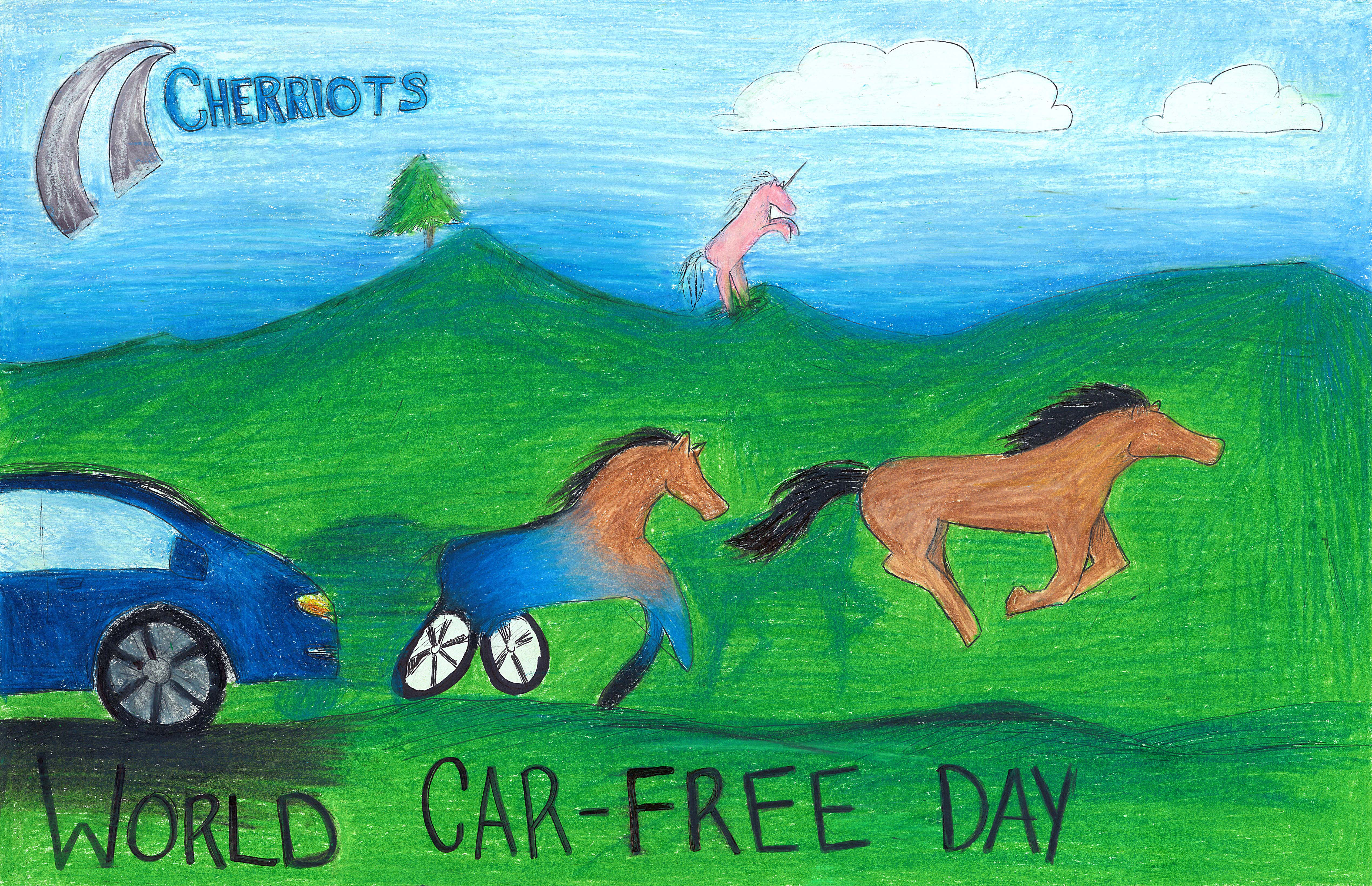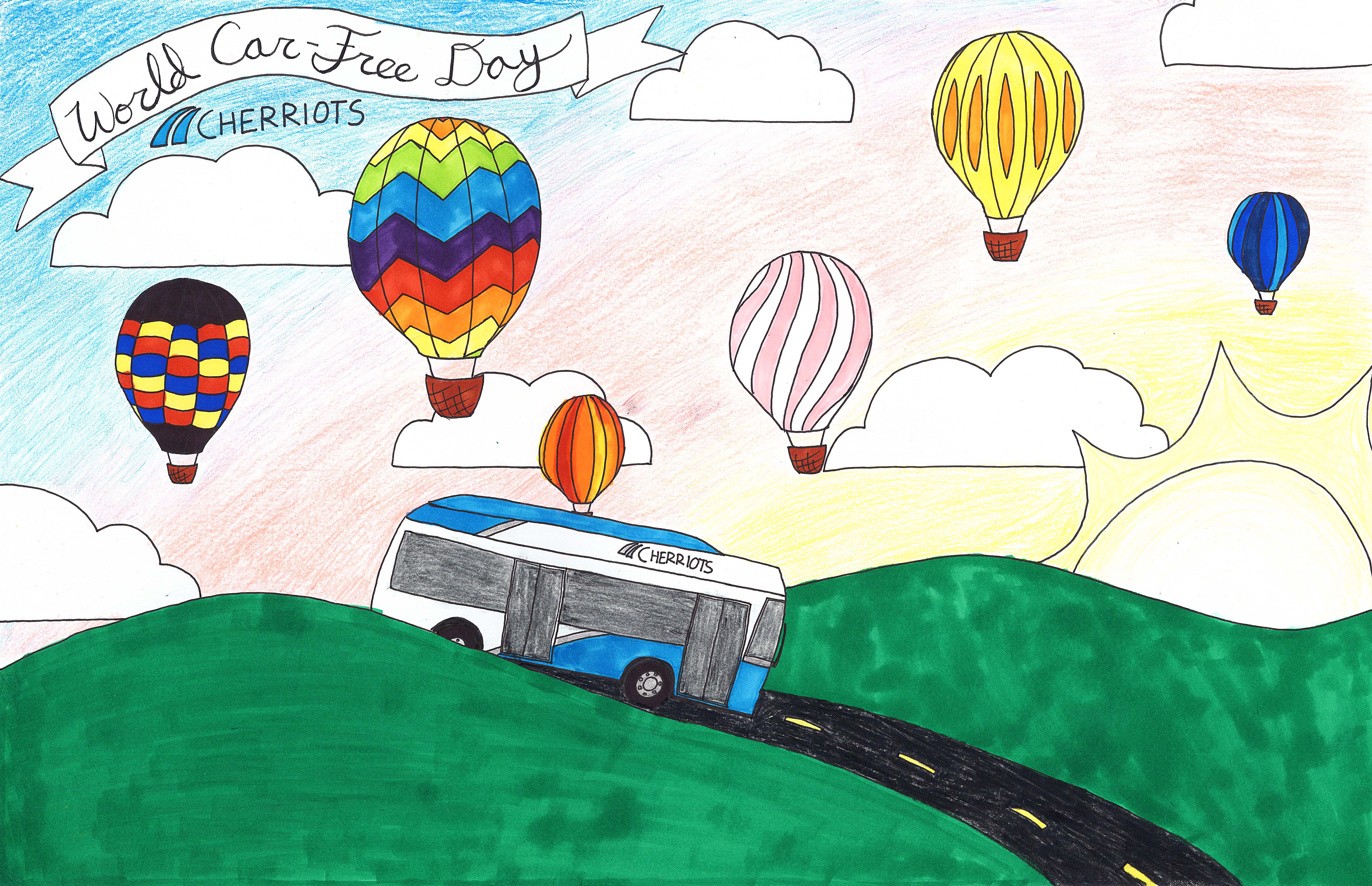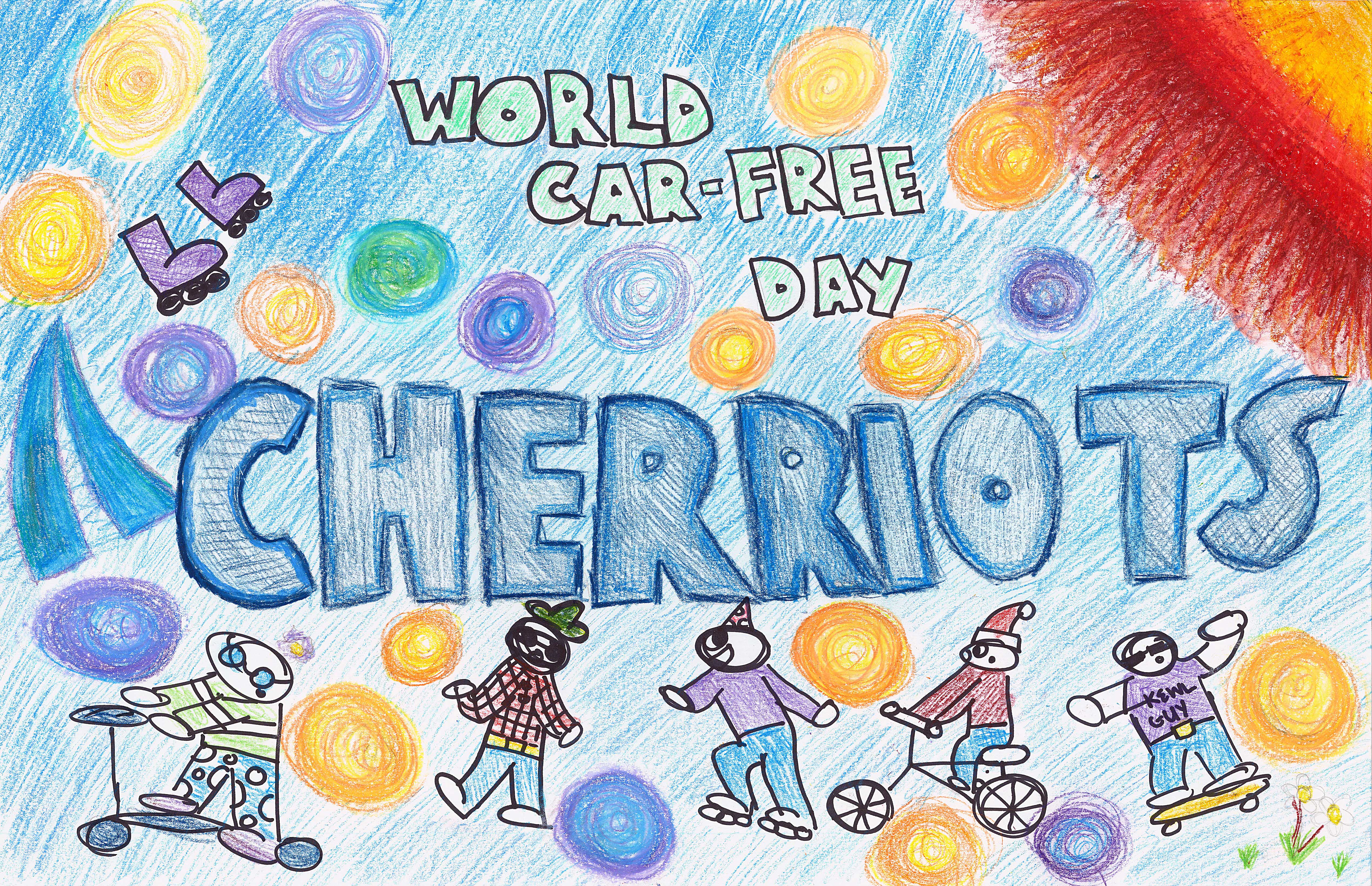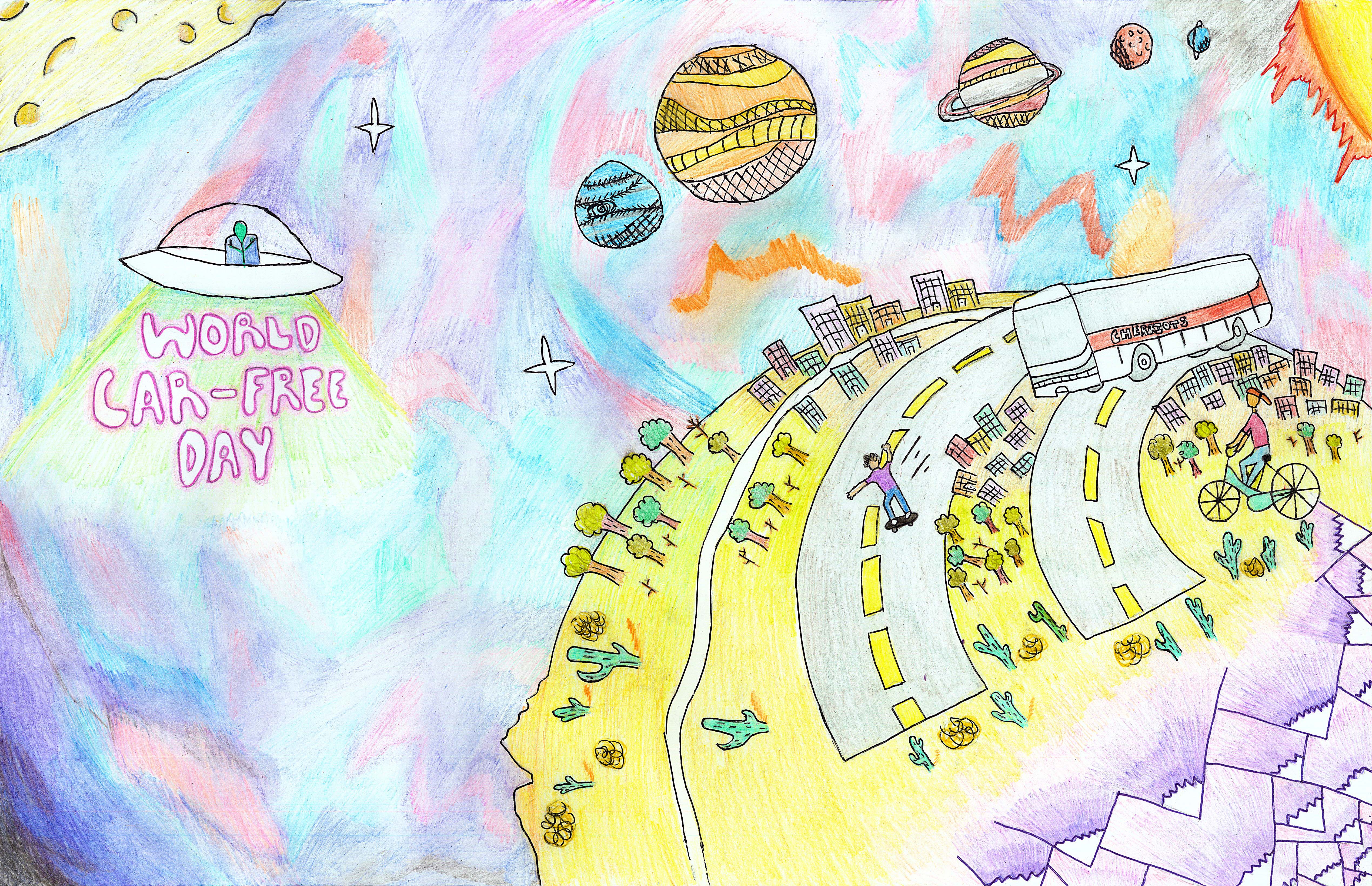 Previous Years' Winners
Here are some students' posters from previous years: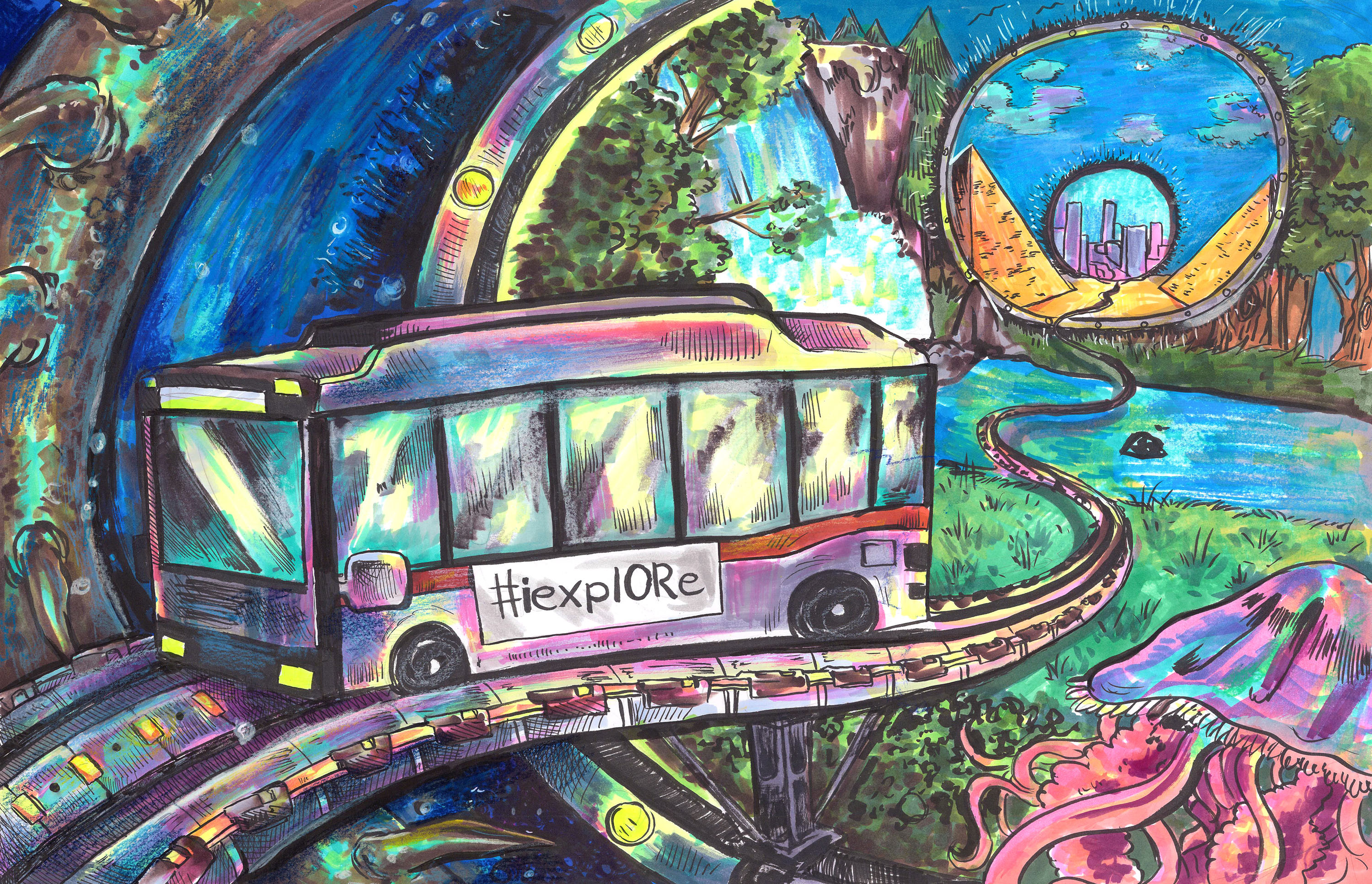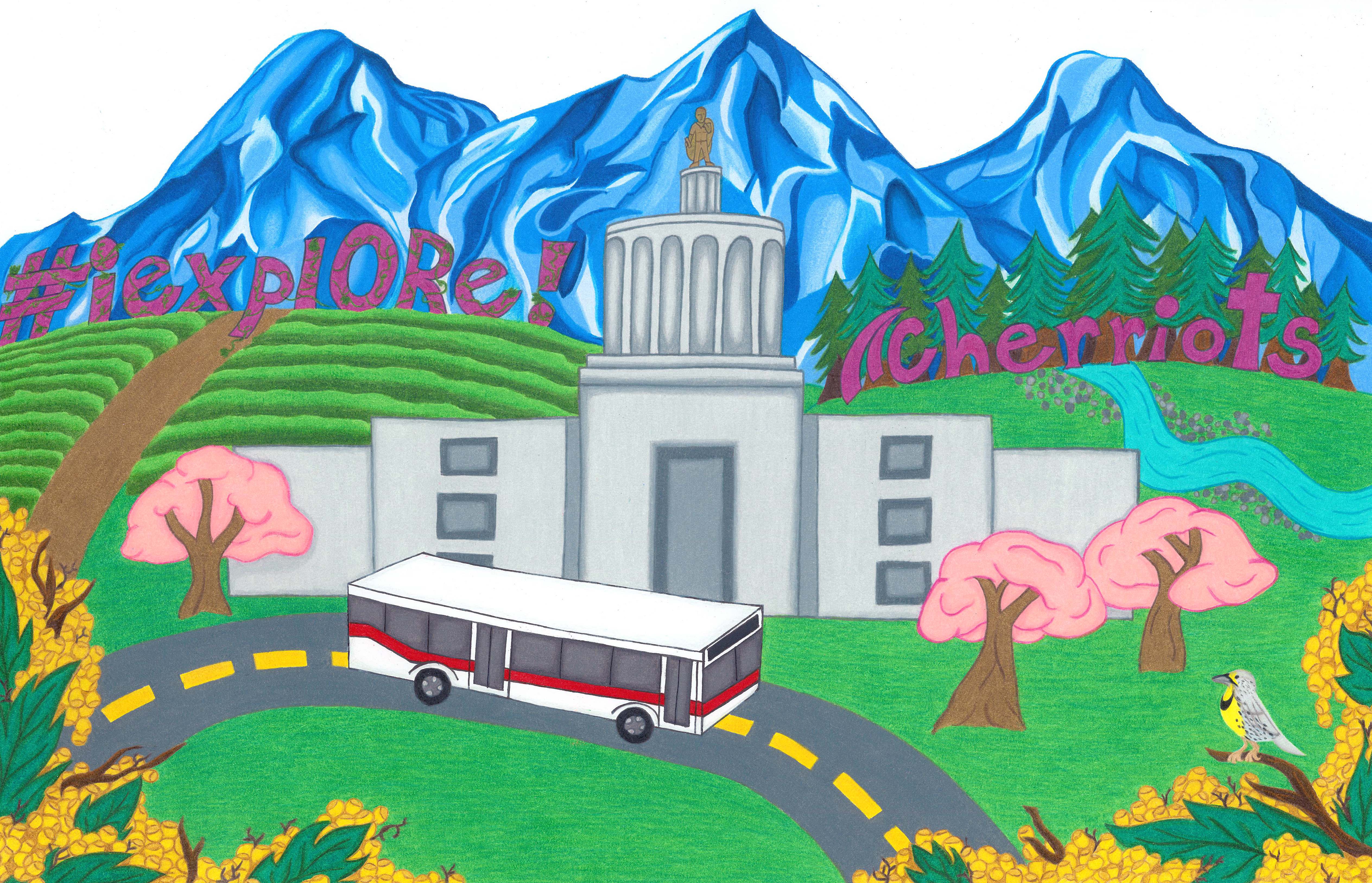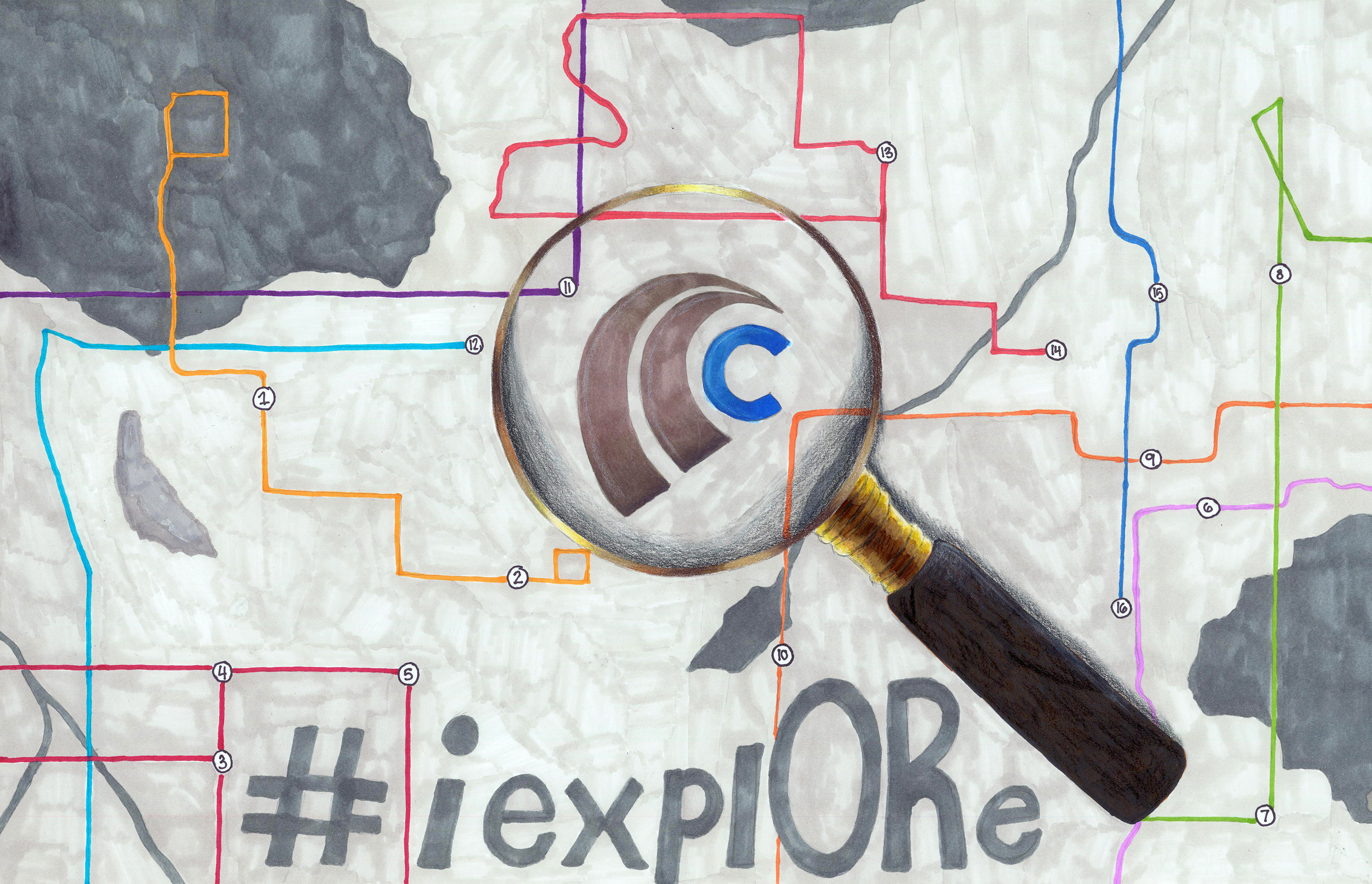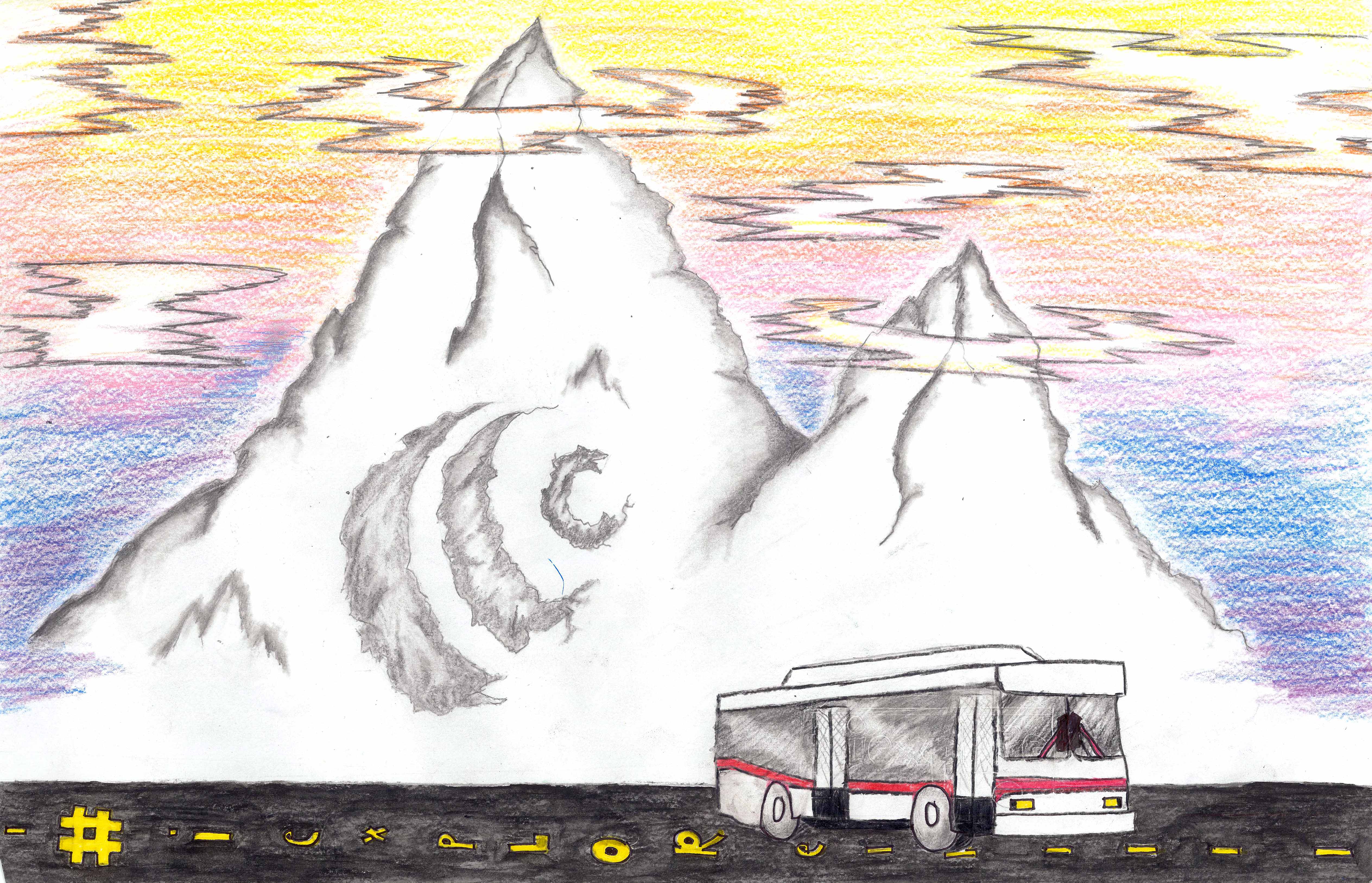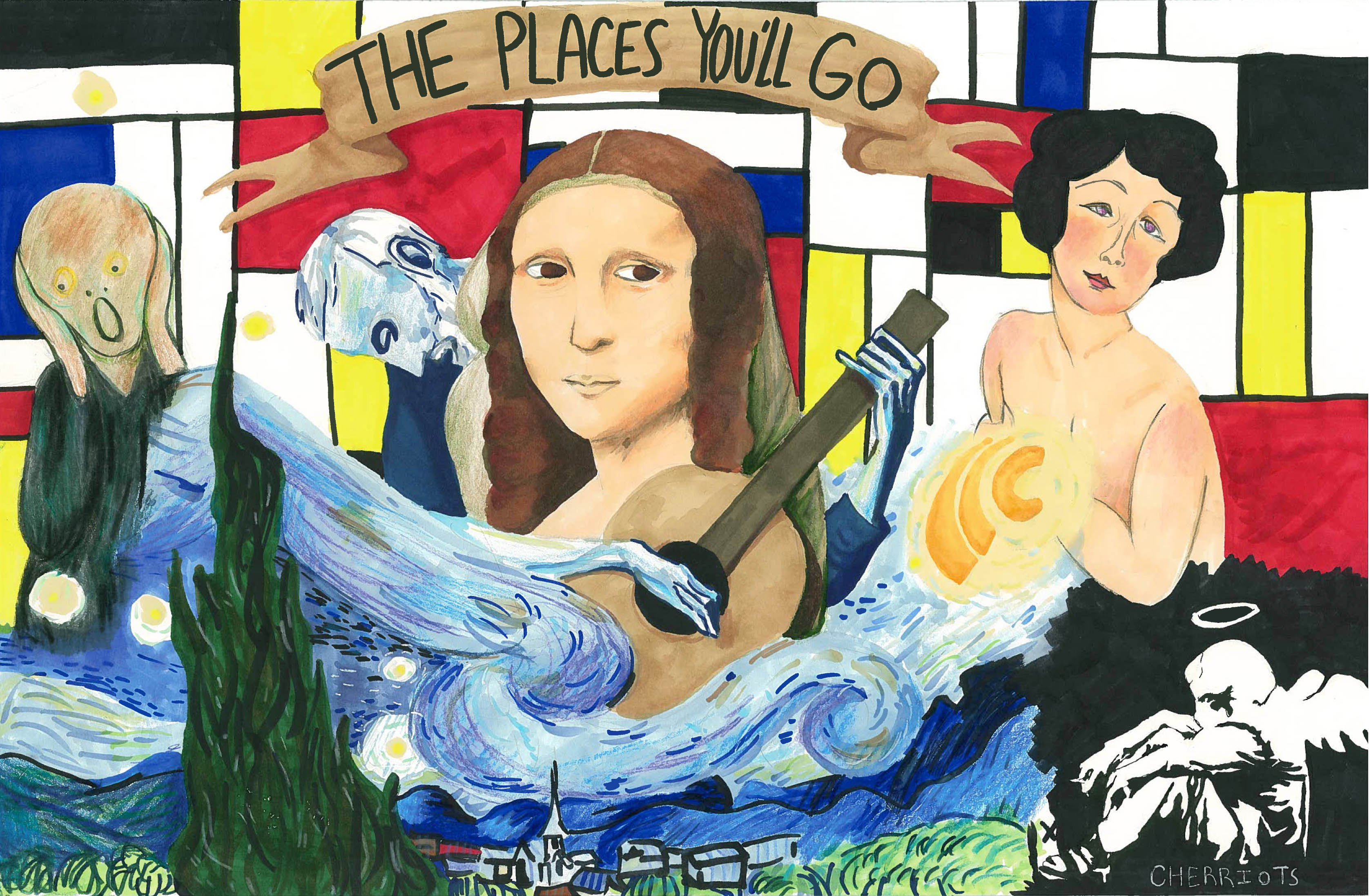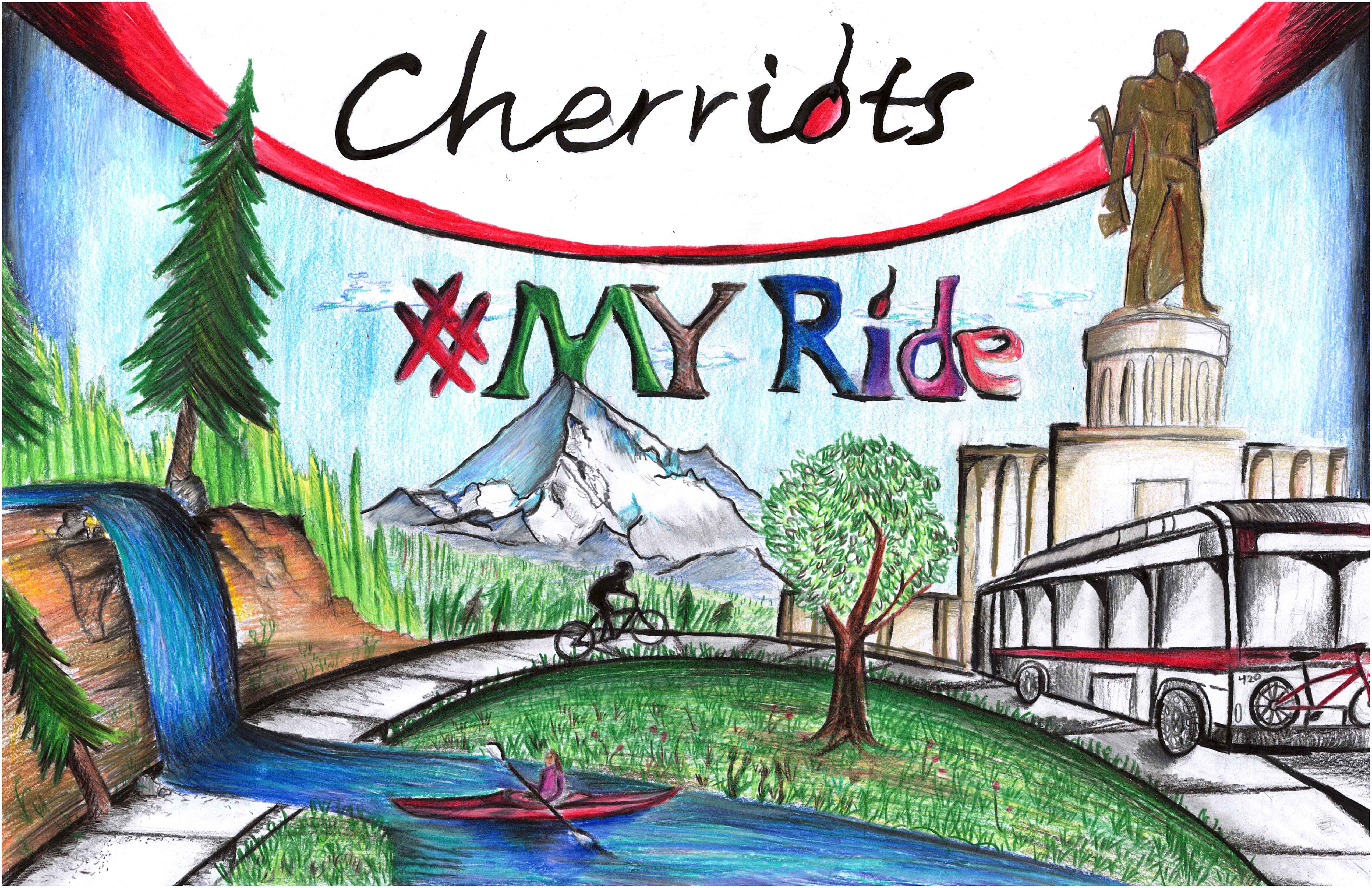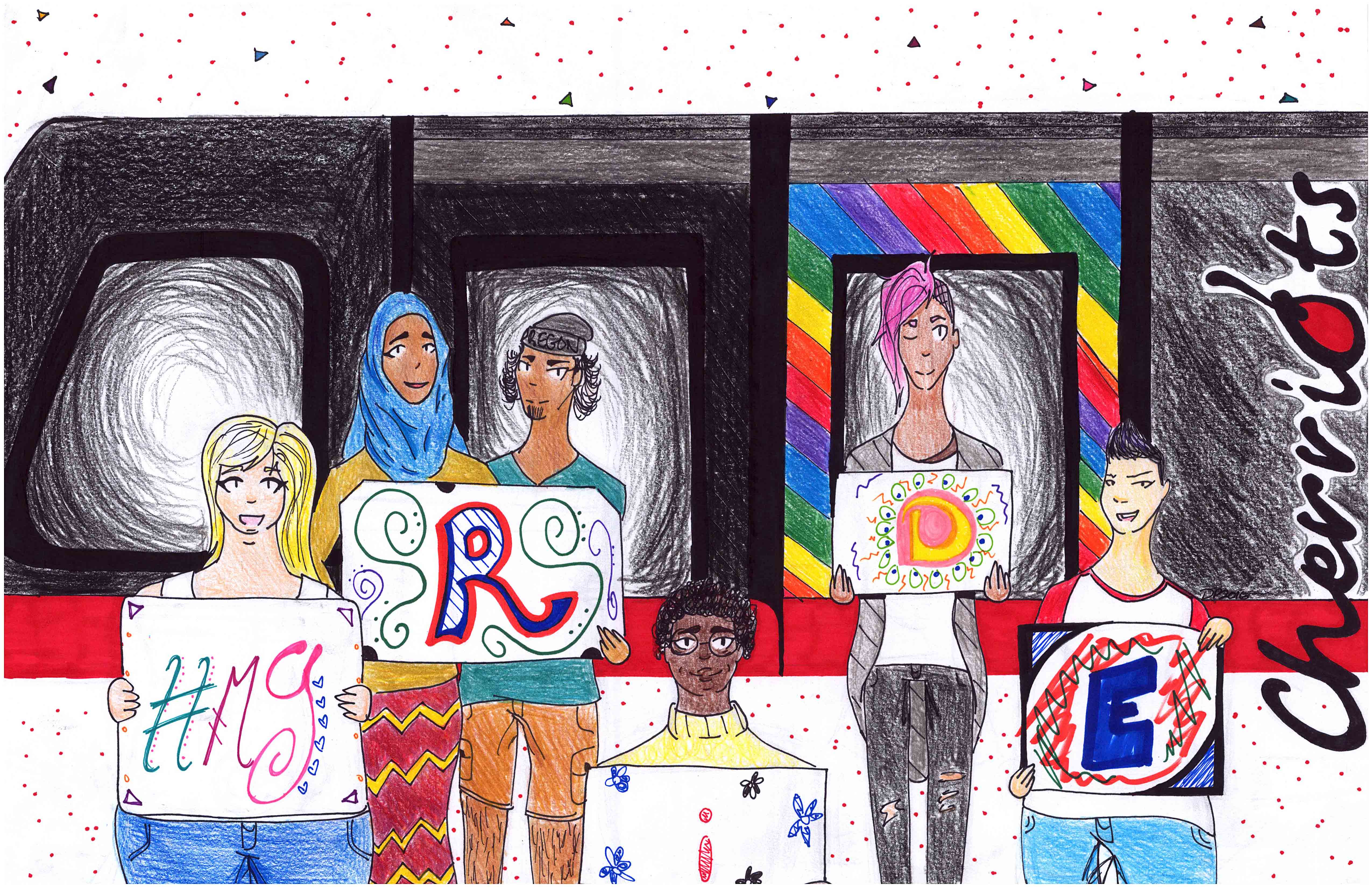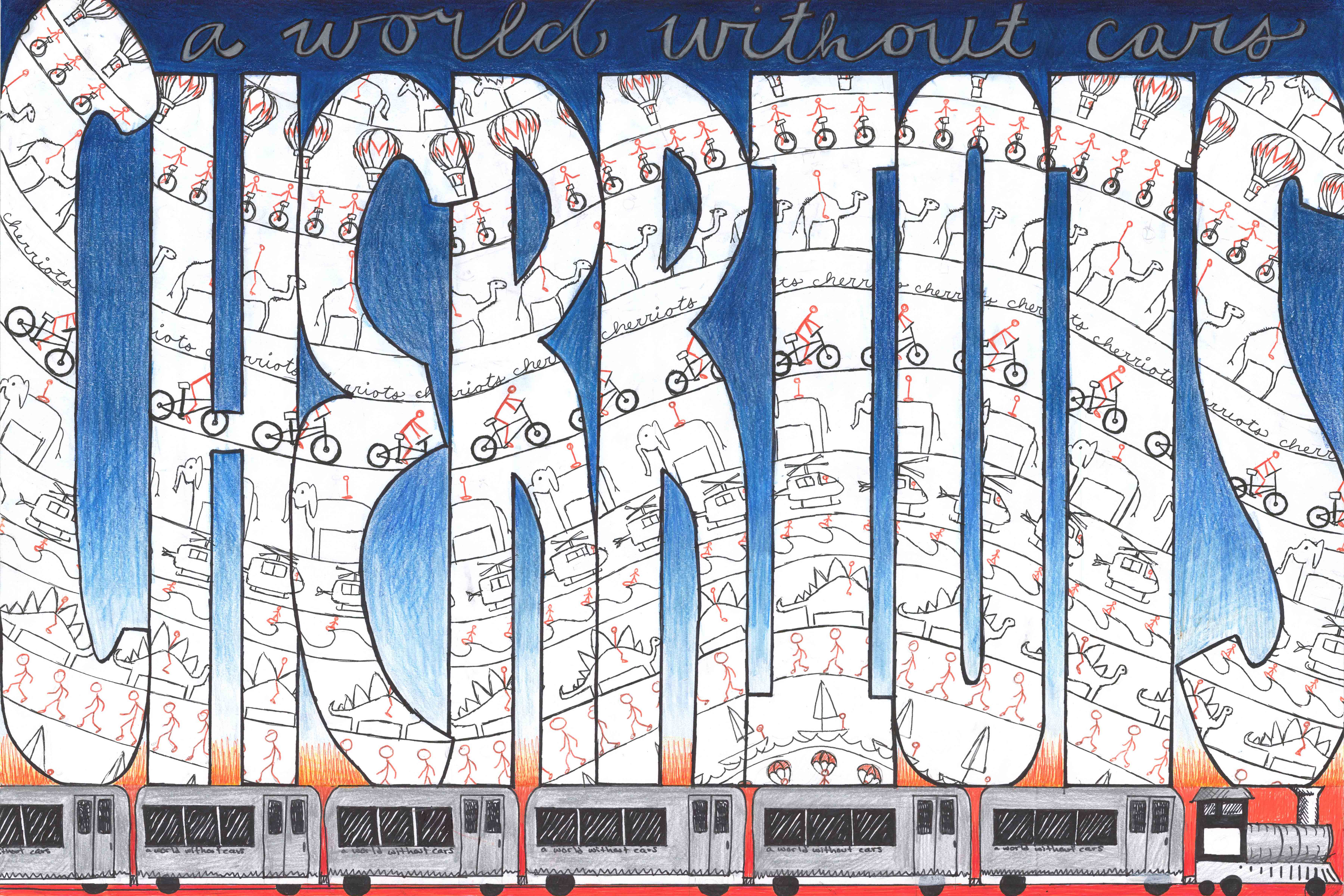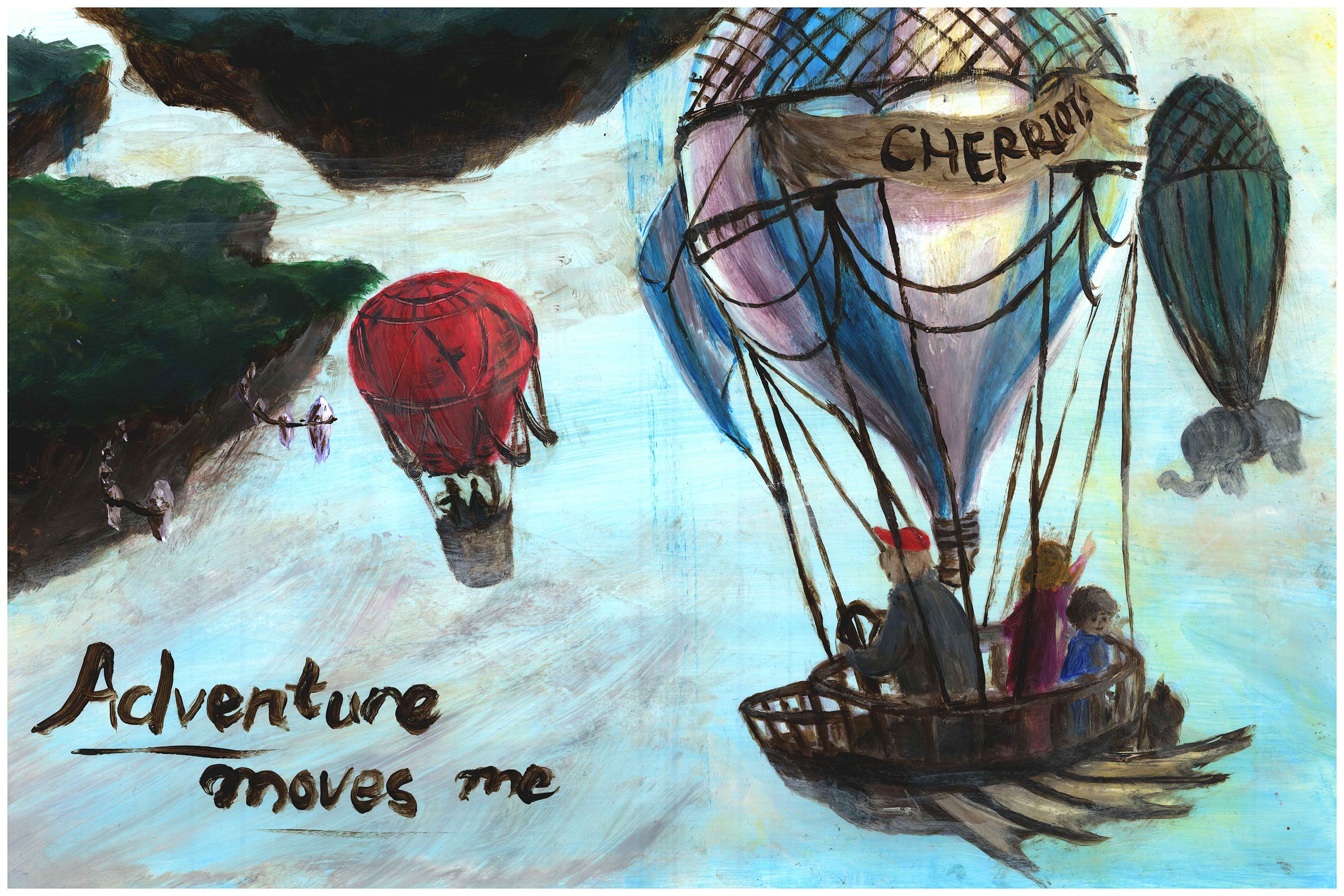 Get There Challenge
Each fall, Cherriots Trip Choice participates with organizations across the state to promote the Get There Challenge, (formerly the Drive Less Challenge). Oregon residents are encouraged to register with Get There to record their trips made with modes of transportation other than solo car rides. Registrants have the opportunity to win great prizes like hydro-flask water bottles, gift cards, and even an electric bicycle from GenZe. Visit Get There today to register and receive notice when the challenge starts up again.
Community Events
Cherriots Trip Choice sends staff to events all over the community. Past events include bike roadeos, On Your Feet Friday, Open Streets Salem, and many more! To see upcoming events, visit the calendar at the top of this page.