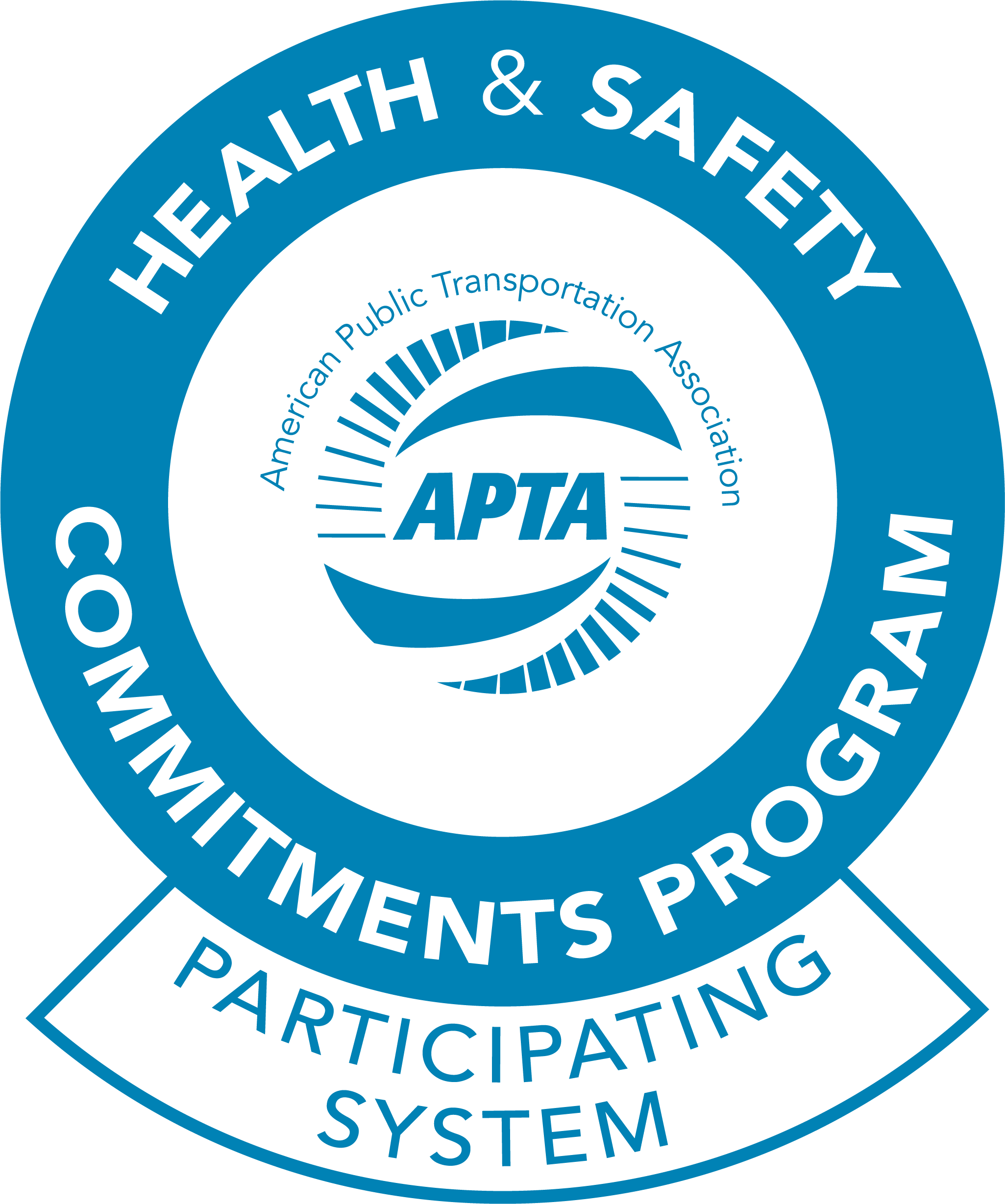 Cherriots has joined public transit agencies across the country in committing to putting health first - and we need your help. We are making these four commitments to health and safety. And we're asking you, our riders, to make your own commitments so that every ride and every rider is as safe as possible on the bus.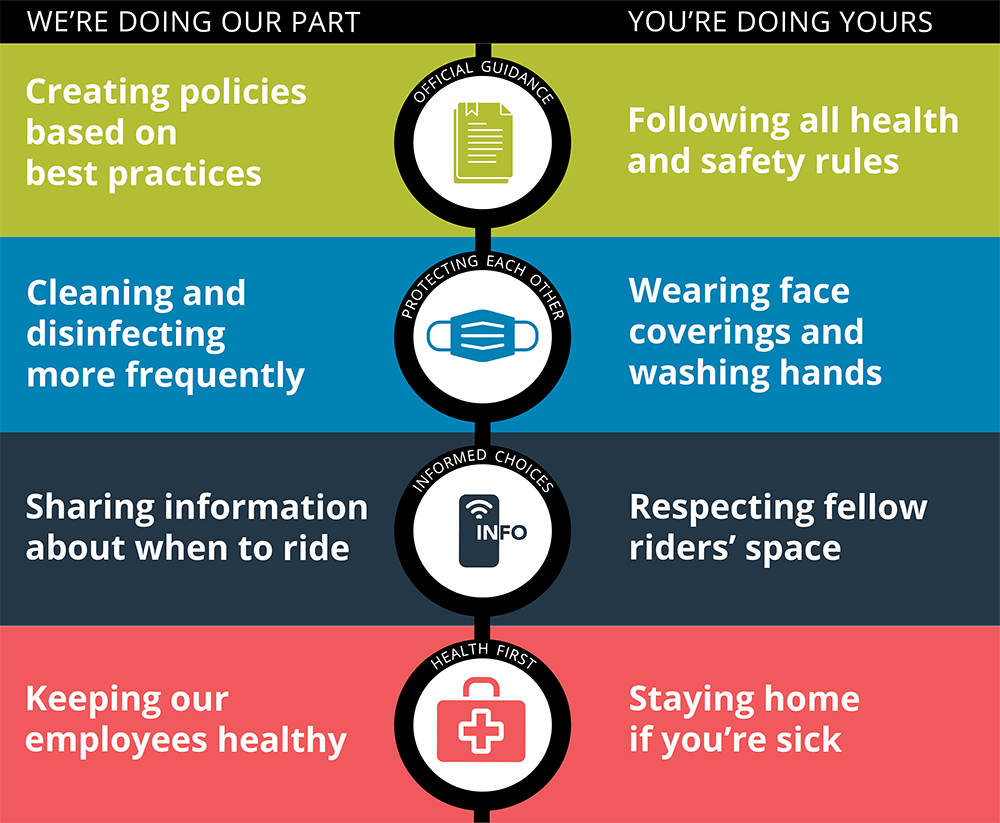 We're doing our part to follow official guidance by creating policies based on best practices. That means we're following news from the CDC, the Oregon Health Authority, and the Oregon Governor's office closely and pivoting quickly to make sure we're in line with the latest best practices and regulations. In that same vein, we're asking you to do your part by also following all posted health and safety rules. Unfortunately, the bus is only as safe as the least cautious rider, but we're all in this together and we can keep each other safe.
Protecting each other through smart practices and behaviors

We have committed to protecting you by cleaning and disinfecting our vehicles and buildings more frequently. We have hundreds of gallons of disinfectant at the shop, and we're using the best products we can find to clean buses frequently to meet the Governor's guidelines. We're asking you to do your part by wearing face coverings properly, covering your nose and mouth at all times while on the bus, and washing your hands frequently. 
Making informed choices based on timely information

We want you to be able to make an informed choice about how and when you ride the bus. That's why we are committing to sharing information about when it's best to ride. We've posted our peak hours in the FAQs tab of this page above, and we're partnering with Transit to help riders view estimates of how full each bus is in real-time. In turn, we're asking you to do your part by respecting your fellow riders' space on the bus. We have seats blocked off so riders can give 3-6 feet of space between them, meeting the Governor's mandates for public transit.
Putting health first

Finally, we're doing our part by making a commitment to keep our employees healthy. We've provided PPE to all Cherriots employees, installed safety shields on buses, and expanded break rooms to ensure employees can physically distance themselves from one another. And we're asking you to do your part by staying home when you feel sick. Take time to recover and we'll all be safer on the bus.
Make the commitment
We're showing our commitments in these four areas here online, at the transit centers, and on every bus. Would you commit to making Cherriots safer by agreeing to do your part in each of these areas? Share your commitment with other riders by posting on social media or texting your friends. 
Want to know more details about how we're responding to the pandemic? Click the FAQs tab above to learn more.