Since 2006, the Cherriots Travel Training program has promoted safe, independent travel for all riders, with a focus on seniors and people with disabilities. Travel Training is available to ANYONE: students, commuters, people with disabilities, seniors, individuals new to transit. ANYONE who needs additional assistance learning how to ride Cherriots Local and Cherriots Regional is welcome to join us!
We support you as you travel on public transportation, working with you to provide the tools you need to ride on your own. Read the descriptions below to see which option is right for you.
​Group Transit Class
Bus riding made easy! Participants will learn practical skills in a group setting for riding our buses safely and confidently. We'll teach skills including:
​Planning a trip
Understanding a bus schedule
Paying fares
Purchasing passes
Transferring to other buses
This is a classroom setting. Add a Group Transit Orientation for a hands-on experience!
Group Transit Orientation
Book an excursion on Cherriots Local or Cherriots Regional and we'll show you how to make riding the bus easy, safe, and efficient. This group orientation is designed to assist new and existing customers with navigating our system safely and confidently. Throughout the experience, you'll learn how to: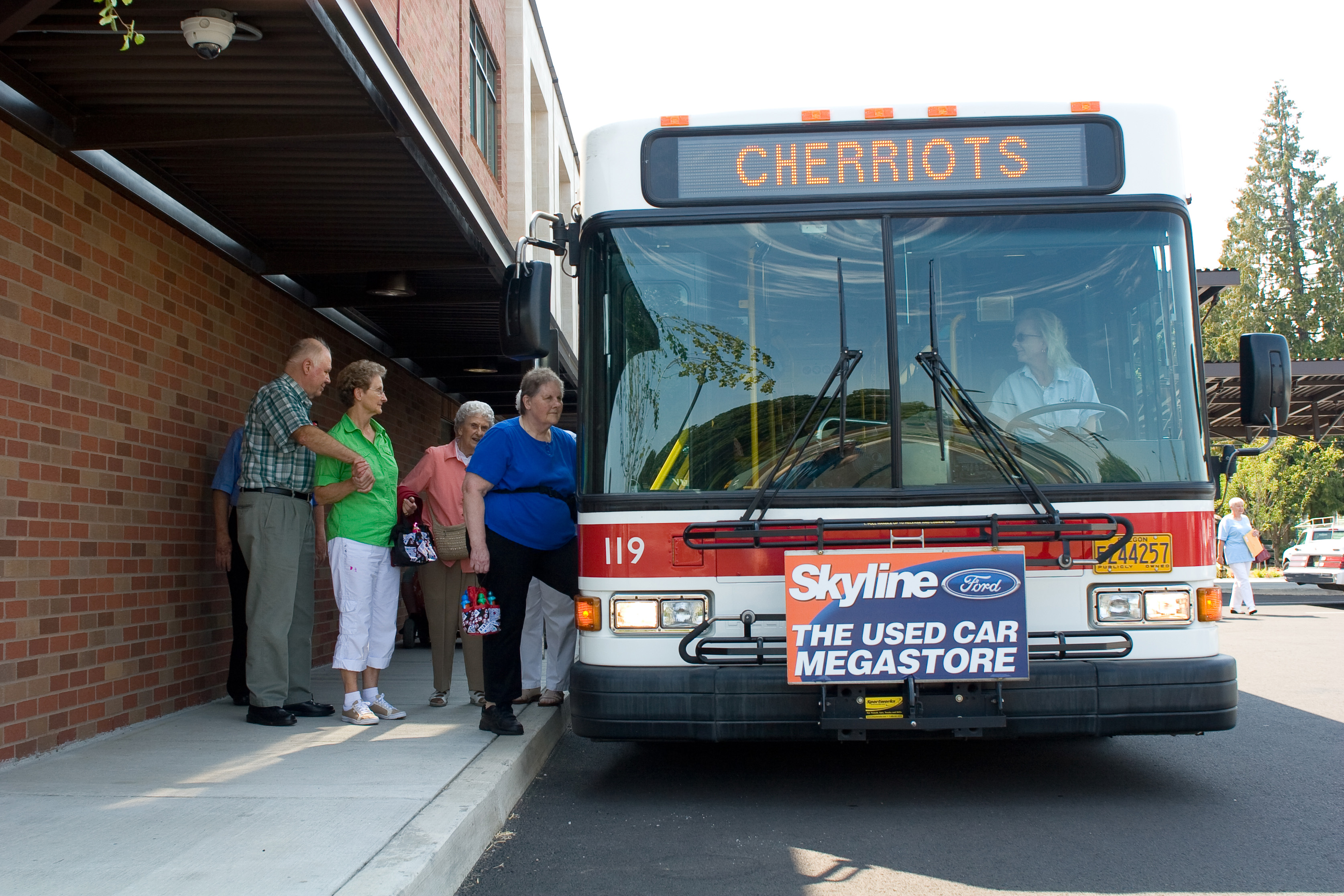 Plan a trip with ease and confidence
Read maps and schedules
Pay fares and purchase passes
Transfer between buses
Minimize unnecessary wait times
If you could benefit from a step-by-step individually customized approach to learning to ride the bus, inquire about Cherriots Individualized Travel Training.
Individualized Travel Training
Cherriots will customize training to your individual needs. Once you've finished the program, you will know how to:
​Plan your travel using the best route
Read and understand route maps and schedules
Get to and from bus stops
Travel safely
Use bus accessibility features
Pay fares and purchase passes
Identify when to signal for your stop
Whether you are interested in traveling to a specific destination or learning about the transit system as a whole, our staff will provide you with hands-on experience and the support you need. We work with you until you feel comfortable and confident that you have gained the skills necessary to meet your specific travel needs and goals. Sometimes the hardest part of traveling on your own is just getting started.  Once you've discovered how easy it is to get where you want to go on your schedule, you'll never want to give up that freedom and independence!
Mobility Device Training
Are you new to using a mobility device? Nervous about using your mobility device on Cherriots? Want to increase your skills boarding the bus confidently and efficiently? This training provides individuals using mobility devices an opportunity for additional practice boarding and exiting in a safe, relaxed environment.
​Transit Options Presentation
Interested in learning more about local transit options? Request a Cherriots staff member to present to your group about the services and programs Cherriots offers.
Staff Training
Cherriots partners with social service agencies, medical providers, and community organizations to provide travel resources to employees who work with clients riding Cherriots. The goal of the training is to give your organization's staff an introduction to the benefits of using Cherriots Local and Cherriots Regional buses. We'll explain how to use accessibility features, how to plan trips and pay fares, and how to travel safely in the community while using Cherriots services. Following the presentation, your staff will be able to provide this information to your clients which will increase their independence and mobility in the community.
Get started with Travel Training today by downloading and filling out the request form below. You can also call Cherriots at 503-361-7571 and ask to speak to one of our travel trainers, or send an email to traveltraining@cherriots.org.