Cherriots 40th Anniversary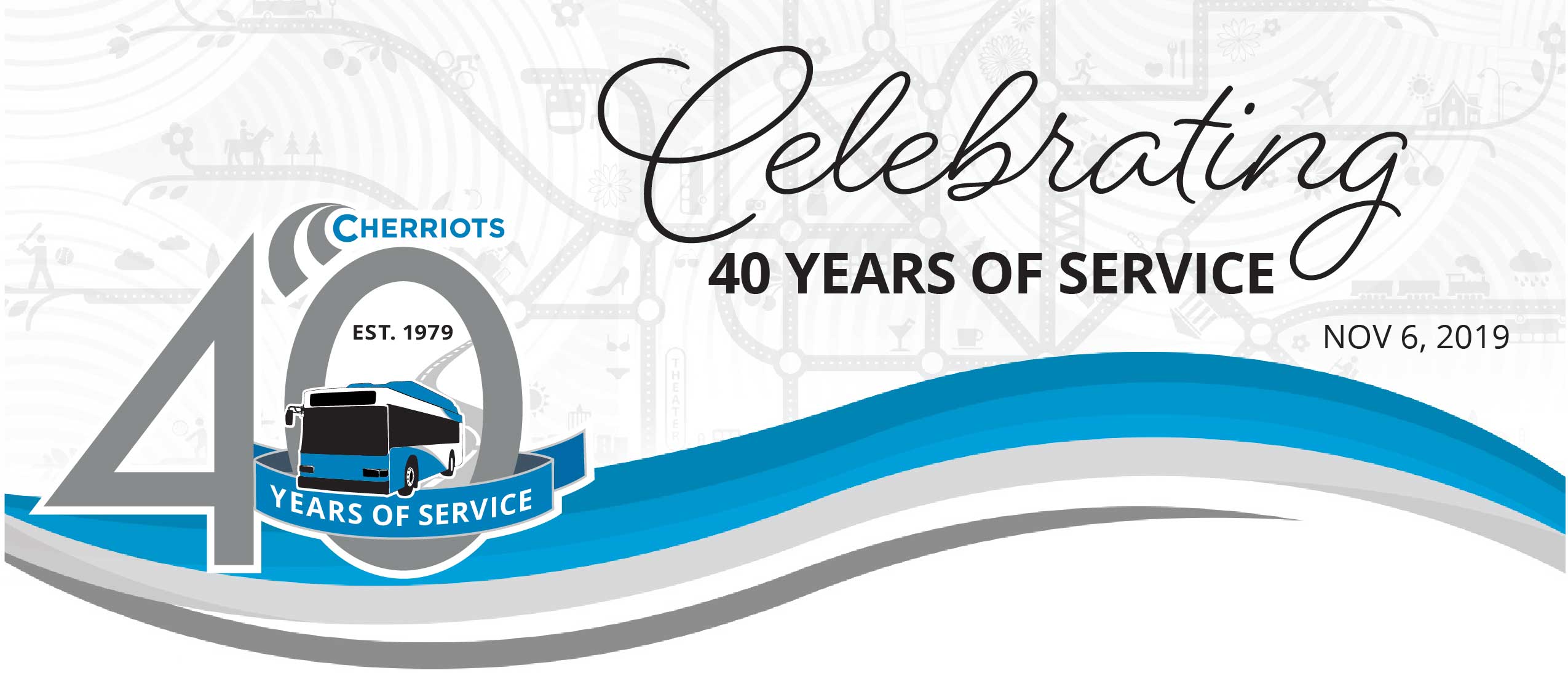 We are proud to celebrate 40 years of service to our riders in the Mid-Willamette Valley! The Salem Area Mass Transit District was formed by voters in the Salem urban growth boundary on Nov. 6, 1979. We have a whole year of celebrations lined up:
November 2019: we held an anniversary party to commemorate 40 years of service with cake and community partners.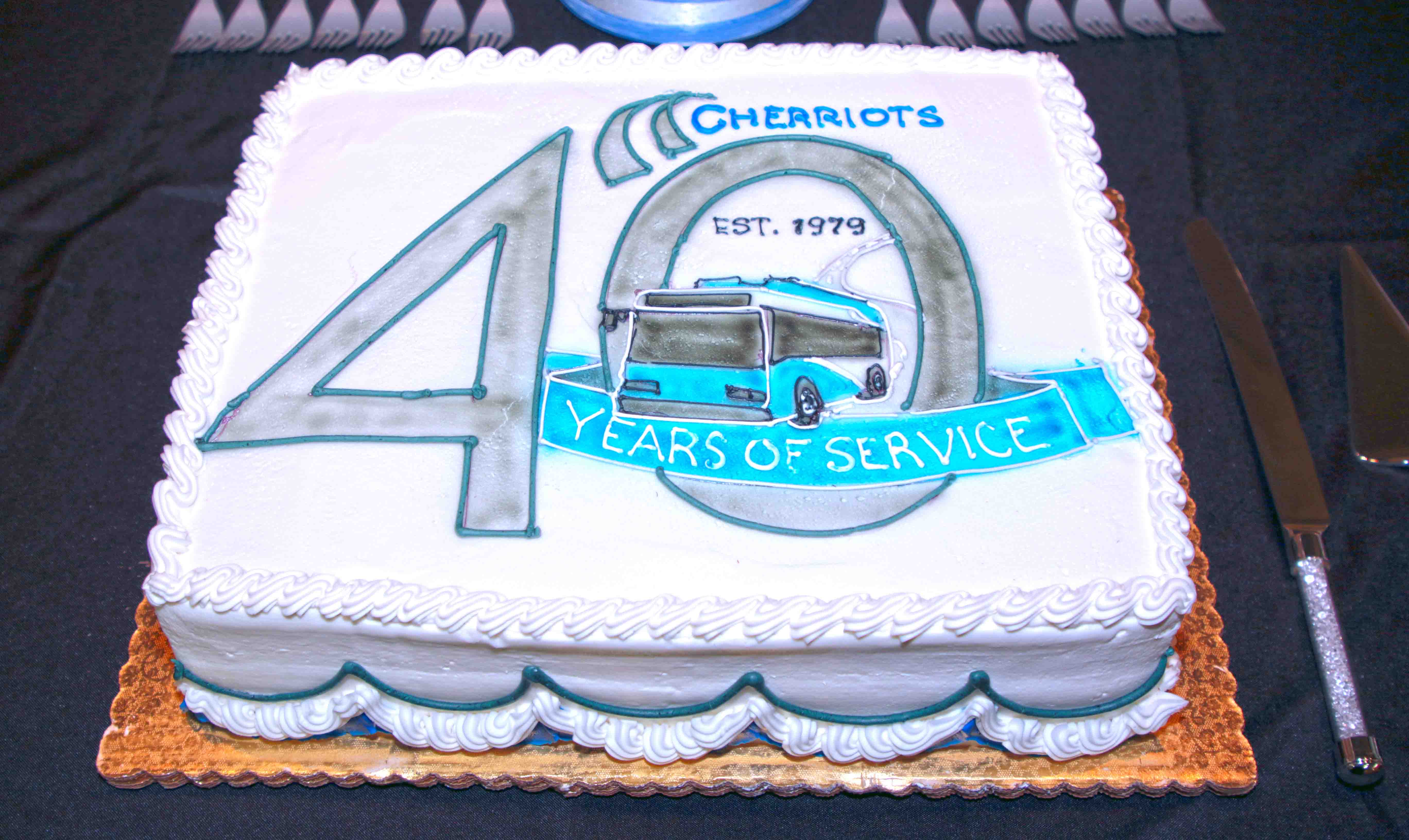 December 2019: we entered a bus in the Keizer Holiday Lights parade with our new 40th anniversary logo all lit up.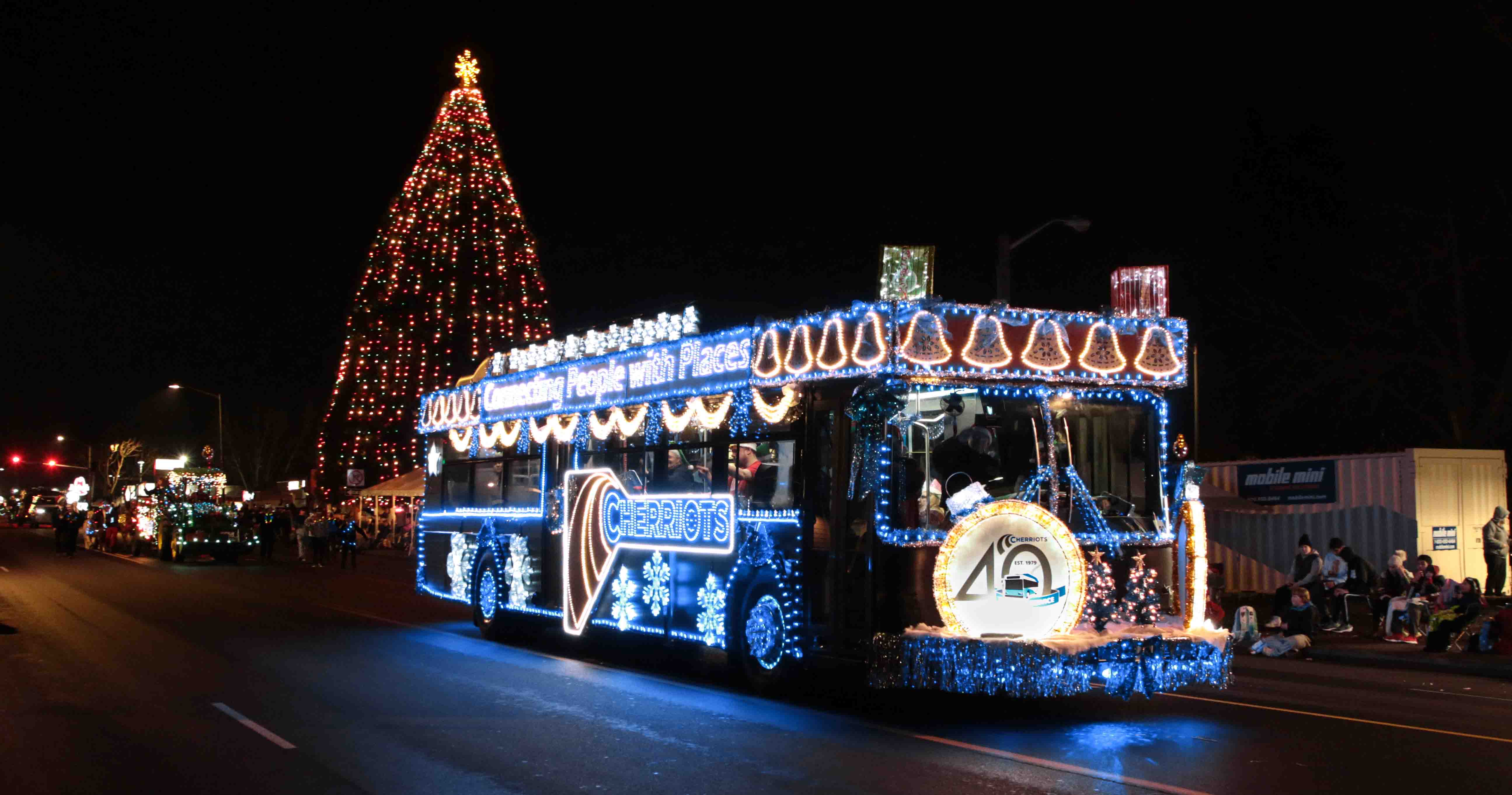 January 2020: we encouraged people to give blood by giving out free passes.
February 2020: we wrapped a bus in a retro design from the 1980s and 1990s. Did you get your selfie with it yet?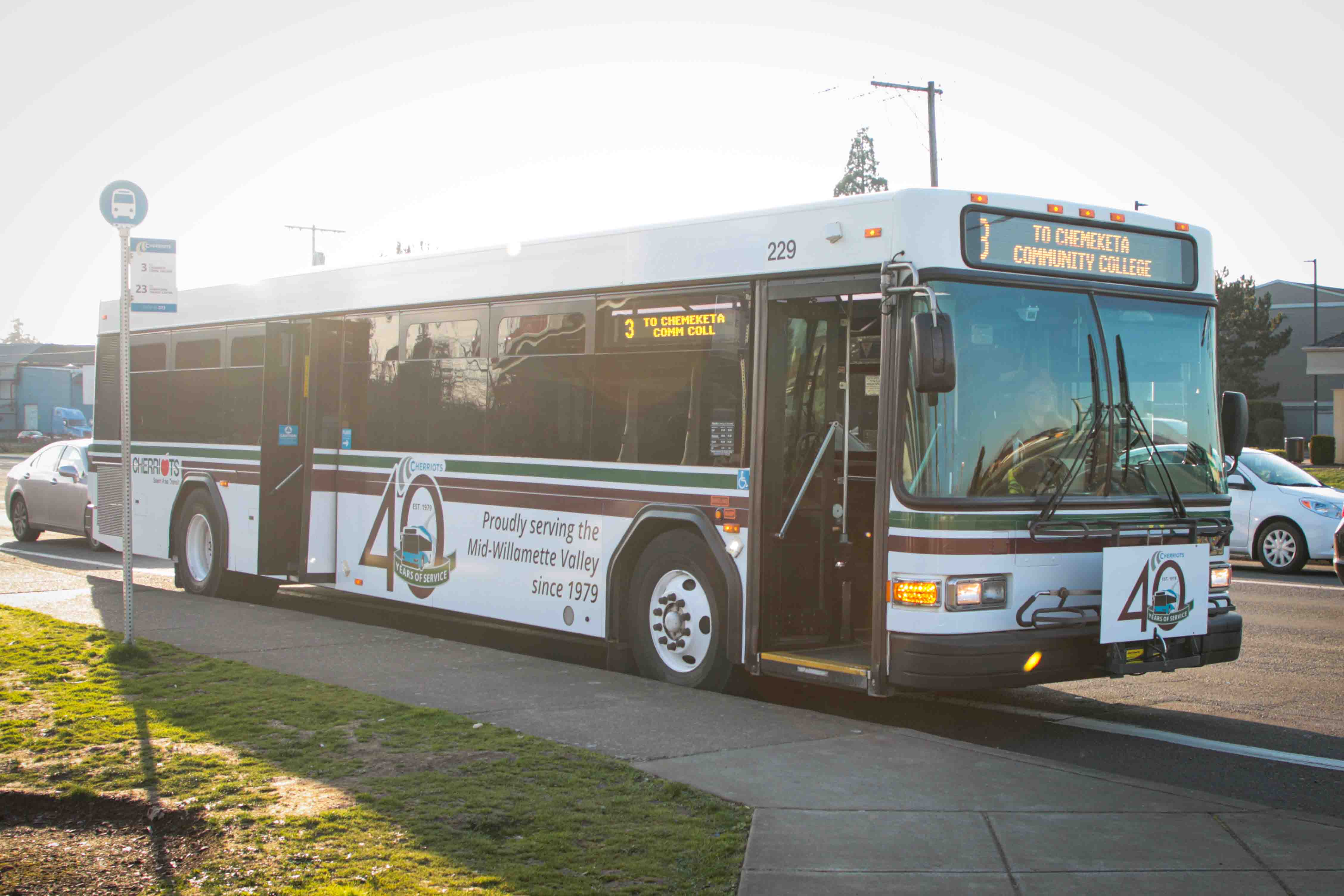 March 2020: we'll be displaying memorabilia and artifacts from Cherriots history at the Capitol on Monday, March 2 from 8 a.m. to 4 p.m. Then we'll move the history display to the Court Street window at Courthouse Square for the rest of the month. Come see a slice of history!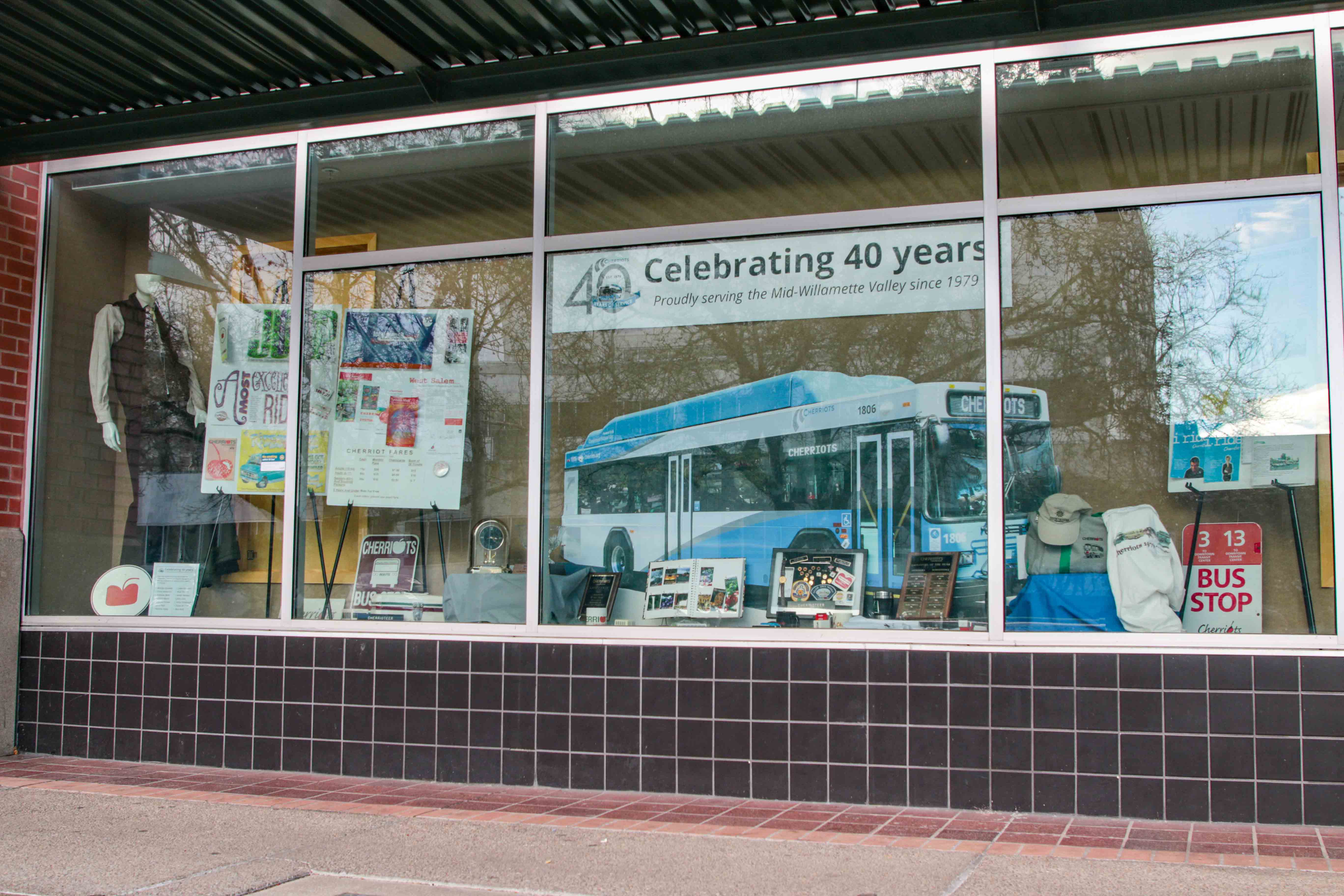 April 2020: Cherriots will be celebrating Earth Day.
May 2020: we'll be rolling out Sunday service and participating in the Keizer Iris Festival parade.
And stay tuned on Facebook, Twitter, and Instagram for updates on even more upcoming events!