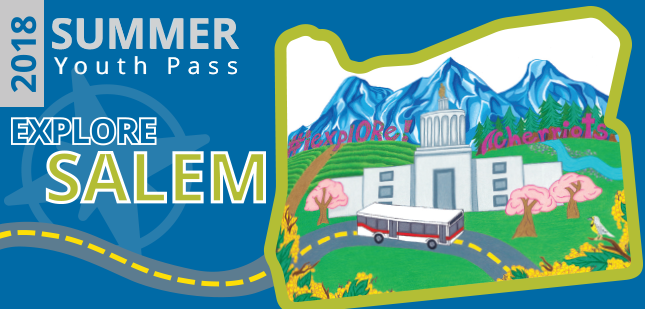 The Cherriots Summer Youth Pass is available each year starting May 15 and will be available for purchase through August 15. The summer youth pass is good for unlimited rides all summer long on any Cherriots Local bus in Salem and Keizer. For only $40, riders ages 6-18 can purchase the pass and ride through the months of June, July, and August. (Remember, children 5 and under always ride free!) The summer youth pass offers a significant discount from the regular 30-day youth pass, which costs $22.50 per month.
It's an affordable way to get around during the summer months and a great time to learn the bus system in Salem and Keizer before the next school year begins. Read a book, text and snap, connect with friends, and get around town affordably this summer. It's safe and easy on a Cherriots bus.
​Passes are available at Cherriots Customer Service, 220 High Street NE in Salem between 6:15 a.m. and 8 p.m., Monday through Friday.  For more information, call 503-588-2877 (BUSS).