Cherriots is excited to announce that the Polk County Flex is becoming Route 45 - Central Polk County to better serve Independence, Monmouth, and Dallas. It will not start May 4 as planned due to the coronavirus pandemic, but we will start as soon as we're able. The route will follow a fixed path through these three communities, and it will also pick up riders off the route path by request. Read on to learn more about how we're building A Better Cherriots in Polk County.
Project background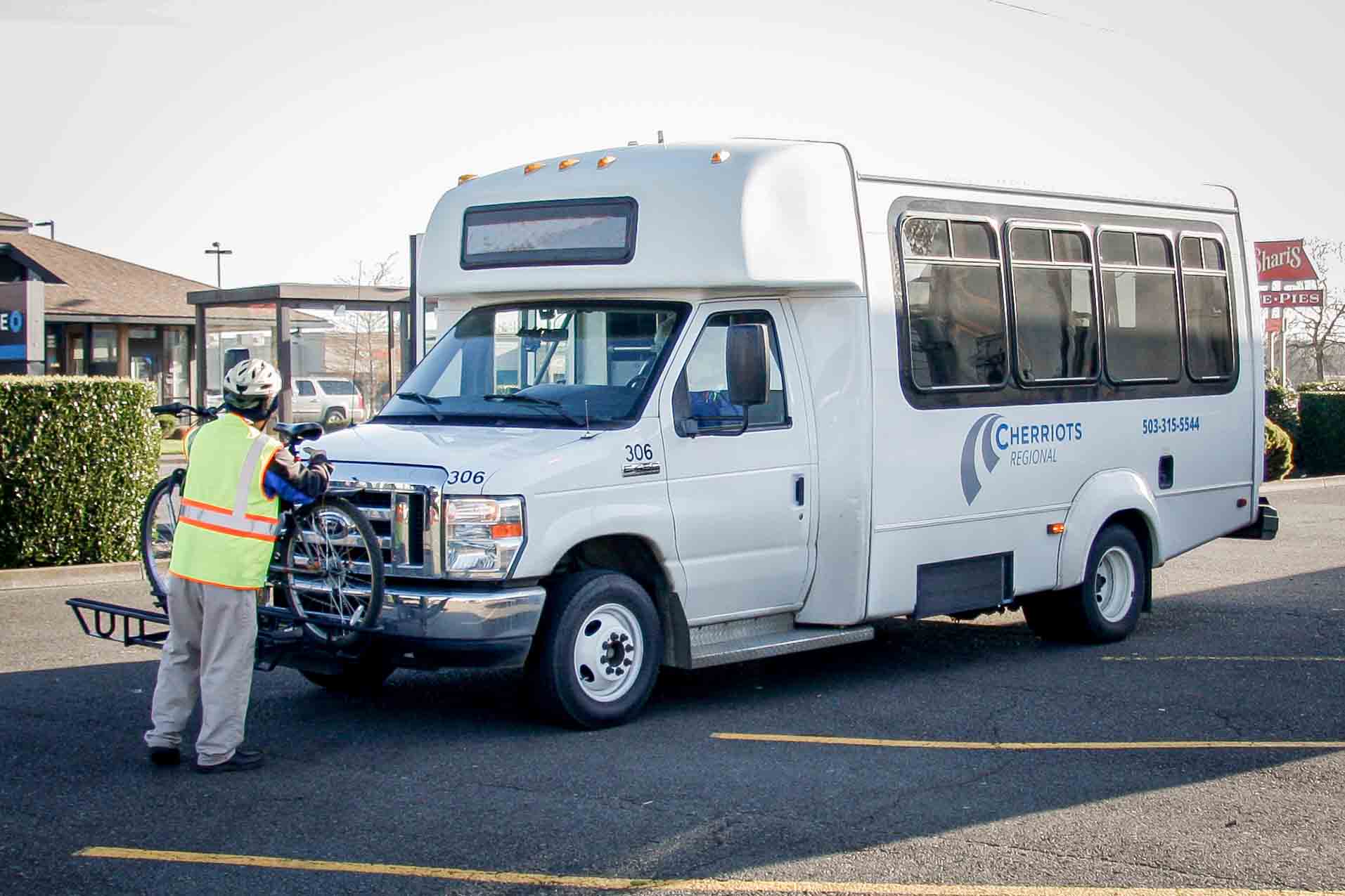 In February 2019, Cherriots staff noted that the Polk County Flex service was not running as it was designed. At some times of the day, buses were full and running behind schedule, and at other times, the service was not utilized much at all. We made some changes to allow the service to run on schedule, but staff also decided to find out from the public whether it was working for them or not. A survey was conducted in June and July 2019 and the results showed that the public preferred a redesign of the service.
This new service will be more like a regular bus route with a fixed schedule, but riders will still be able to call ahead and ask the bus to come to their location within the Route 45 service area. The bus will run Monday - Friday once every two hours, between 7 a.m. and 5 p.m. It will serve 50 stops in Independence, Monmouth, and Dallas. 
Route planning
The anticipated start date for Cherriots Regional Route 45 - Central Polk County was May 4, 2020, but it has been postponed due to coronavirus. We do not have a new start date at this time. In order to prepare for the new bus service, we must install the bus stops in the neighborhoods of Independence, Monmouth, and Dallas. This page contains the details that you and your neighbors need to get ready for this exciting change that will benefit your community. 
We are working with the cities of Independence, Monmouth, and Dallas, as well as the Oregon Department of Transportation (ODOT) to gain approval for the stops. This includes the removal of street parking at the stops. Parking removal is necessary for all Cherriots Regional bus stops in order to be in compliance with the Americans with Disabilities Act (ADA). The ADA requires that vehicles be at the curb when loading or unloading people in mobility devices such as wheelchairs and walkers. Each no parking zone will be designated by a yellow painted curb. 
The following maps show our proposed path for Route 45, pending city approval: